UK intelligence agency has paid up to £2,000 for reports on alleged radical activity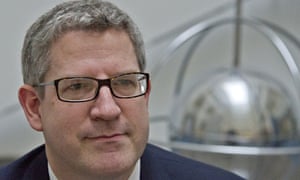 MI5 is paying Muslim informants for controversial short-term spying missions to help avert terrorist attacks by homegrown Islamist extremists.
Individuals across the UK, including in Manchester and London, are being employed on temporary assignments to acquire intelligence on specific targets, according to sources within the Muslim community. One said that they knew of an informant recently paid £2,000 by the British security services to spy on activities relating to a mosque over a six-week period.
However, the use of payments to gather intelligence prompted warnings that the system risked producing information "corrupted" by the money on offer.
The initiative is being co-ordinated under the government's official post-9/11 counter-terrorism strategy, specifically the strand known as Pursue, which has an official remit to "stop terrorist attacks in this country and against our interest overseas. This means detecting and investigating threats at the earliest possible stage."
A source, not from Whitehall but with knowledge of the payments, said: "It's been driven by the [intelligence] agencies, it's a network of human resources across the country engaged to effectively spy on specific targets. It's decent money."
They did not divulge the number of informants receiving government funding or how much of the agency's national security budget is allocated to such transactions. However, the use of payments to gather information prompted calls for caution from senior figures in the Muslim community, who warned that such transactions could produce tainted intelligence.
Salman Farsi, spokesman for the East London Mosque, the largest in the UK, said: "We want our national security protected but, as with everything, there needs to be due scrutiny and we need to ensure things are done properly.
"If there's money on the table, where's the scrutiny or the oversight to ensure whether someone has not just come up with some fabricated information? Money can corrupt."
Farsi said that lessons should be learned from the government's central counter-radicalisation programme, called Prevent, which was introduced following the 7 July bombings, but despite tens of millions of pounds spent and hundreds of initiatives has been criticised for failing to achieve its goals.
"When they started dishing out money, everyone was willing for a bit of money to dish the dirt, make up stuff. There's good work to be done, but quite frankly you don't need to send in informants to mosques to find out what's going on. We need a fresh approach, genuine community engagement," said Farsi.
Details of the network of informants paid by the security services follows the first live interview with a head of MI5 – director general Andrew Parker – in the 106-year history of the agency, an opportunity that he used to call for more up-to-date surveillance powers.
Days earlier, on Tuesday, the home secretary, Theresa May, met major internet and telecoms companies to seek their support for a new surveillance bill, prompting speculation that the government is preparing a choreographed campaign to revive its controversial snooper's charter legislation.
Parker, the director-general of MI5, speaking on BBC Radio 4's Today programme, warned that terrorist plotting against Britain is at its most intense for three decades with six attempts foiled in the past 12 months.
Subsequent reports suggested MI5 and anti-terrorism officers are monitoring more than 3,000 Islamist extremists willing to carry out attacks in Britain. Numbers have escalated since 2013 with the rise of Islamic State in Syria, with more than 700 Britons believed to have joined jihadi groups in the region and 300 thought to have returned to Britain.
Scotland Yard last month revealed that suspects were being held at a rate of more than one a day while a record number of terrorism arrests were made in the past year, eclipsing the previous peak after the 7 July bombings.
Terrorists and those who fight them sometimes seem indistinguishable. To the undiscerning terrorists, informers and double agents for the security services often seem interchangable.
Of course this is only to expected and a lack of a clear-cut distinction between the protagonists is a feature of the "War on Terror". Think of the 7/7 bombers who were reputedly under surveillance by British security services. Just as Mohammad Emwazi was also allegedly "under surveillance", as reported below,.
However, the 7/7 bombers weren't just under surveillance. It has even been claimed that the bombing mastermind had links with British Intelligence. That he was indeed an MI6 agent.
Similar claims have been made about bin Laden. Prior to 9/11 the attack's alleged mastermind had been linked to U.S. intelligence and covert ops during the Soviet occupation of Afghanistan.
Now the latest manifestation of terrorist evil is reported to have been "under surveillance" for years prior to becoming "Jihadi John".
One wonders if he too hadn't just been "under surveillance" but was actually being groomed for his role?
The various beheadings, whether real of faked, together with the destruction of the WTC seem calculated to elicit maximum terror and one can't help but wonder who is REALLY doing the calculation: Muslim fanatics or covert elements in Western intelligence?
With hindsight we now know that the demolition of the World Trade Center conveniently open the way for the invasion of Afghanistan and Iraq. We also know that many of the "beheadings" carried out by Jihad John seem to be staged. So it's worth asking: was Jihad John really under "surveillance" by British intelligence? Or was he being coached by them for his role in the fraudulent "War on Terror"?
Randeep Ramesh, Ian Cobain and Ewen MacAskill — Guardian.co.uk Feb 26, 2015
The British man who was named as the extremist glorying in the beheading of journalists and aid workers had been known to intelligence agencies for five years before he publicly emerged in a series of grisly Islamic State (Isis) propaganda videos.
It has been confirmed to the Guardian that Mohammad Emwazi, a 26-year-old Londoner and computer studies graduate, is the militant labelled "Jihadi John" who has claimed responsibility for the beheadings of at least seven US, British and other hostages.
Emails and other documents that emerged on Thursday also showed that security services had been tracking Emwazi since 2009, starting when he was refused entry to Tanzania, until the middle of 2013 when they informed his family that he had crossed over to Syria.
During that period Emwazi complained on occasion that he had been harassed by MI5, but the Kuwaiti-born Briton eventually disappeared before arriving on the world stage as the murderous public face of Isis in August 2014.
Sir Menzies Campbell, an outgoing member of the intelligence and security committee, said he expected MPs to seek a report from the intelligence agencies about agency contacts with Emwazi after the election.
Campbell said the case appeared to have echoes of the 2013 murder of Lee Rigby, one of whose killers, Michael Adebolajo, later turned out to be known to security agencies. "One of the difficulties here is you can't keep an eye on everyone all the time, and as the committee found in the case of Lee Rigby, there's no doubt that from time to time the security services have got to prioritise those upon whom they are conducting surveillance," he said.
Asim Qureshi, the research director of Cage, an advocacy group working with victims of the "war on terror", said Emwazi's repeated detention and interrogation by the security services would have ended up making him susceptible to radicalisation. Cage had previously advised Emwazi when he was complaining about his treatment five years ago.
Emwazi was refused permission to enter Tanzania in August 2009, and he told Cage that he was put on a plane to the Netherlands where he was questioned by MI5. In a subsequent series of emails sent to Cage, Emwazi said the British officer knew "everything about me; where I lived, what I did, and the people I hanged around with".
He said that he was asked to become an informant but refused – and the MI5 officer was alleged to have said that "life would be harder".
Emwazi's name was first published by the Washington Post on Thursday morning. Strenuous efforts appear to have been made to cover his tracks on the internet.
The Briton guarded western hostages and handled negotiations with their families. By all accounts he is a ruthless killer who has shown little compunction when it came to the on-screen murders.
The daughter of British aid worker David Haines, who was killed in September, told ITV News that identifying the masked man was "a good step". "But I think all the families will feel closure and relief once there's a bullet between his eyes," Bethany Haines said.
The family of Steven Sotloff – the journalist who was apparently killed shortly before Haines – said they hoped his killer would be caught and go to prison. They said they felt relieved and took comfort after Emwazi's identity was revealed, according to the BBC.
"We want to sit in a courtroom, watch him sentenced and see him sent to a super-max prison where he will spend the rest of his life in isolation," the family added, according to the BBC.
Emwazi was born in Kuwait and arrived in Britain aged six. He grew up in west London and was known as a polite, mild-mannered young man. His family were said last night to be "in shock and cannot believe it is him".
Emwazi graduated in 2009 in information technology and is also fluent in Arabic. However, instead of building a computing career, Emwazi ended up on MI5's radar.
Over the course of a year he claimed to have been harassed and intimidated by the security services. In 2010, he went as far as to file a complaint with the Independent Police Complaints Commission over his alleged treatment.
A US government official confirmed Emwazi's identity to the Guardian, after the British security services declined to confirm or deny that he was the masked figure in the videos. Downing Street also declined to comment.
David Cameron's deputy spokeswoman said: "We cannot confirm or deny anything in relation to intelligence. The point the prime minister would make, which we have said since we have seen the awful actions of these Isil [Isis] terrorists, is that we are absolutely determined to bring the perpetrators to justice. The police and security agencies have been working hard to do that."
As Isis's public face, Emwazi has been the centre of a global manhunt, with reports last November that he had been injured in US air strikes on militant positions.
As early as September last year, MI5 and the FBI had identified Emwazi as the masked killer – just a few weeks after US senators passed legislation to authorise a $10m (£6.2m) reward for information that would aid the arrest and conviction of the masked militant.
However security agencies did not make his name public mainly because of fears about the impact his identification might have on hostages being held by Islamic State. A secondary reason was concern over the safety of Emwazi's family in the UK, in case of retaliation.
According to people who have moved in jihadi circles in west London, Emwazi began to be noticed about five or six years ago. "That's when he emerged, so to speak," said one.
Cage said that it spent two years communicating with Emwazi, in which he highlighted interference by the UK security agencies as he sought to find redress within the system.
Qureshi said there were parallels with the killer of Lee Rigby, Michael Adebolajo. "Suffocating domestic policies aimed at turning a person into an informant but which prevent a person from fulfilling their basic life needs would have left a lasting impression on Emwazi. He desperately wanted to use the system to change his situation, but the system ultimately rejected him."
But a leading researcher into counter-terrorism and intelligence, Shashank Joshi of the London-based Royal United Services Institute, said it was MI5's job to recruit informers.
He rejected the Cage narrative of radicalisation by the British state as simplistic. "It seems to me MI5 did a reasonable job," Joshi said. MI5 had enough evidence to show Emwazi was associated with radical elements early on and had good reason to watch him, he said.
Emwazi made it to Syria in 2013 – the final straw appeared to be when he changed his name by deed poll and was still banned from going to Kuwait.
John Rees reflects on the 'Jihadi John' story and the role of the secret services in the fight against terrorism.
---
As I chaired today's press conference about the revelation that 'Jihadi John' was Kuwaiti born West Londoner and college graduate Mohammed Emwasi, I found myself thinking that few other events could as effectively illustrate the gaping chasm between the establishment approach to the war on terror and the facts.
Here are some of those facts as they emerged from Emwasi's two year longcontact with the human rights group CAGE between 2010 and 2012 when he went, if the identification made by the The Washington Post is correct, to Syria.
1. He was stopped from leaving the country to go and marry his fiancé in Kuwait.
2. He was physically assaulted by police.
3. MI5 tried to turn him into an informant.
4. His fiancé was told by security officers not to marry him as he was a terror suspect.
5. He was never charged and no evidence was ever given for these accusations.
6. His attempts to use the press complaints process and the diplomatic services of the UK government to free himself from what he regarded as 'imprisonment by the security services' all ended in failure.
Moreover, this is now an emerging pattern of security service behaviour: they tried to recruit the killer of Lee Rigby and both Charlie Hebdo killers and the perpetrator of the recent attacks in Denmark were known to the security services.
This should at least raise questions about whether the security services are contributing to the very terror they are supposed to be preventing.
But these questions could not have been further from the mind of most of the press pack at the CAGE press conference today.
Take an early question from the BBC (of course) correspondent who read out the names of the people killed by Jihadi John and then asked if CAGE condemned these killings, obviously forgetting that CAGE's Moazzam Begg had made one of the most powerful bids to free Islamic State hostage Alan Henning.
I found myself wondering whether when he asks questions of government minsters about Iraq he reads out the names of those killed by British forces…but then he'd have to know the names first.
And what of the Daily Telegraph's man who asked why CAGE didn't report Emwasi to the police…at a time when he had committed no crime and CAGE were trying to help him to clear himself of the attentions of the security services. In other words, the genius at the Telegraph was asking 'why didn't you report him to the forces that were already investigating him?'
It was a massive missed opportunity by the majority of the press present. This case is probably the best documented study we have ever had of why a young, bright man becomes an Islamic State killer. The fact that our own security services and the insane assumptions of the 'war on terror' mindset played their part in this transition should be pause for thought.
The fact that David Cameron reported months ago that the security services were near to learning the identity of Jihadi John might be another 'lets think about that' moment.
Why did The Washington Post beat them to it? Must we now ask did the security services know their contact was Jihadi John and not tell the Prime Minister? Did the Prime Minister, perish the thought, make it up? All unasked questions today, at the press conference and since.
Then there is the question of why CAGE, that has done so much work to try and protest against the marginalisation and criminalisation of the Muslim community, should have had its bank account closed along with a number of other Muslim campaigners, including anti-war campaigners. Is this the signal that needs to be sent? That if you disagree with the war on terror you will be financially penalised? No one raised that issue, or responded to it when it was raised by the speakers, except to suggest that CAGE was abetting terrorists.
There were honourable exceptions. Hind Hassan from Sky was one. And Katrin Bennhold from The New York Times, who has done much to reveal the extra-judicial assassination by drone that has killed two men after their passports were removed by Theresa May, is another.
If this kind of coverage persists it will not simply be the security services and the Masters of War who will be culpable when the next terrorist attacks take place. It will be the majority of a press corps, already branded by the Leveson Inquiry into press standards as needing to do more to root out Islamophobia in their ranks, that will share in the blame.
There is a particular duty on progressive journalists to stand against this tide. It is self evident, as the  very least, that a community that finds no voice in the media will produce some figures, however few, that will reject it entirely finding its protestations of freedom of speech entirely hollow.
Source: Stop the War Coalition
On Oxford Street in London, agents of MI5 have been giving out leaflets promoting ISIS (aka IS).Not surprisingly, the police have not stopped these agents of MI5.The police are "investigating whether or not these men have breached any terror laws."
The men are believed to be from Luton and linked to preachers Anjem Choudary and Omar Bakri.

Anjem Choudary
The Moslem cleric Anjem Choudary is said to be a recruiter of 'Moslem' terrorists.
He is also said to be an agent of MI5.
Above we see Yasmin, the pole dancer, and daughter of Omar Bakri.
Bakri has been involved in the Muslim Brotherhood, which is run by MI6 and the CIA.
One Muslim woman who confronted the men said she was racially abused.www.dailymail
Asmaa Al-kufaishi, tweeted: 'This group are promoting ISIS on Oxford Street. Racially abused us when we spoke out. They don't know Islam.
'Promoting death of innocent people, telling me to die because of my faith and race and insulting me is not Islamic behaviour.'
The literature describes the 'glad tidings' that 'Muslims with the help of Allah have announced the re-establishment of the Khilafah (sic) and appointed an imam (a Mossad agent Simon Elliot) as a Khaleef.'
www.dailymail / ISIS IS RUN BY SIMON ELLIOT, A MOSSAD AGENT…
In Indonesia, the Mossad-run ISIS has been giving out videos and magazines to promote itself.
The Indonesian security services are said to be close friends of Mossad, the CIA and MI6.
The Jakarta Globe reports that supporters of ISIS have been recruiting at certain mosques.
One Indonesian, Aji Prase, told the Jakarta Globe: "There was a video screening and a sermon about ISIS.
"They handed out … magazines, brochures and vouchers for fried chicken."

Djoko Suyanto (right) with US Vice Admiral Doug Crowder commander of the US 7th Fleet
Djoko Suyanto, Indonesia's Coordinating Minister for Political, Legal and Security Affairs, said: "The government will not allow ISIS to develop in Indonesia."
Most of the top Indonesian generals have been trained in the USA and some are friends of Mossad.
The children of these generals can be educated in US colleges; the wives of these generals can go shopping in New York; and the generals themselves can own 5 palatial houses and five top of the range cars.
On behalf of Israel, Saudi Arabia has been pouring money into Indonesia to promote the Mossad-run Islamists.
(still got to be cautious regarding 'The Snowden Documents', and the motivations for releasing them… I know Putin and the FSB are!)
Regardless of who or what is motivating young Ed…he's decided to pull the cat out of the bag now! 😀
(HE'S DOWN FOR THE CAUSE!)
Thanks to documents 'attributed' to Edward Snowden, we now KNOW that:-
-ISIS leader Abu Bakr al-Bagdadi is in fact Simon Elliot. A UK/US/Israeli trained Mossad agent of Jewish heritage.
-ISIS was trained, armed and funded primarily by Israel.
-NSA (and GCHQ) regularly share RAW intelligence with their Israeli counterparts, in the Middle East (Gaza, Syria etc)
-The U.S. has provided Israel with cash, raw data and analysis, to be used for Israeli offensive on Gaza…
-BUT!
interestingly enough… Israel is regarded as the number one espionage threat to the U.S (we don't call it 'The Circus for nothing!)'
Simon Elliot, aka Al-Baghdadi, son of Jewish parents, Mossad agent (French report!)
Cash, Weapons and Surveillance: the U.S. is a Key Party to Every Israeli Attack
Snowden Documents Show 'Constant and Lavish' US Support for Israel Facilitating Gaza AttacksNSA Has 'Far-Reaching' Partnership With Israeli Intelligence Agency
US directly enables Israeli attacks on Gaza: Documents
US a key party to every war crime by Israel: Grossman
US, UK Trained ISIS Leader Abu Bakr al-Baghdadi along with Mossad?
Israel Flagged as Top Spy Threat to U.S. in New Snowden/NSA Document
'Israel was singled out in 2007 as a top espionage threat against the U.S. government, including its intelligence services, in a newly published National Security Agency (NSA) document obtained by fugitive leaker Edward Snowden, according to a news report Monday.'
~~~~~~~~~~~~~~~~~~~~~~~~~~~~~~~~~~~~~~~~~~~~~~~~~
Heres an ironic twist (highlighting just how fucking retarded some GCHQ employees actually are!) They don't call it 'The Doughnut' for nothing… many of it's employees are Doughnuts! :p
GCHQ: inside the top secret world of Britain's biggest spy agency
'In 2009, several employees organised a "ride and stride" to raise money to feed the Palestinian population in Gaza, where they described the humanitarian situation as "extremely dire".'…
OUR FUCKING HEROS!
James Tozer — Daily Mail May 17, 2014
Aminu Sadiq Ogwuche. Click to enlarge
A leading figure in Islamist terror group Boko Haram was born in Britain and first radicalised at a Welsh university.
Aminu Sadiq Ogwuche, 29, was arrested in Sudan this week on suspicion of killing more than 90 people in bomb attacks in Nigeria.
He will also be quizzed on what he knows about the more than 270 schoolgirls kidnapped and held hostage in the rainforest by Boko Haram.
It has now emerged that Ogwuche called himself 'The Lion of God' while at the University of Glamorgan, and threatened to chop off the hands and feet of Christians and atheists.
He began studying for a degree in business science in 2007 before dropping out three years later and his Facebook postings show how he became more extreme over time.
By 2011 he was writing: 'The only punishment of those who wage war against Allah and His Messenger and strive to make mischief in the land is that they should be murdered, or crucified, or their hands and their feet should be cut off on opposite sides, or they should be imprisoned.'
Yesterday former friends expressed their shock at his alleged involvement in a terror group fast becoming one of the most feared in the world.
Ogwuche was caught in Sudan after a reward of £100,000 was offered for his capture over two bombings in the Nigerian capital Abuja last month.
He was born in Britain before joining the Nigerian Army, where he worked in an intelligence unit. Ogwuche deserted in 2006 – and then returned to Britain for his university studies.
While studying he lived in Pontypridd, and claims he was a member of his university debating society. On an online profile he says: 'I used to be in the military back at home and my goal now is to be a successful businessman.'
Dutch student Mustafa Ja, who knew Ogwuche from when they met at the prayer room on campus, said yesterday: 'I'm shocked. He didn't seem to have any extremist views then – police officers would come and visit the prayer room regularly, so I don't see how he could.' And ex-housemate Anju Moro said he 'seemed harmless, if very serious'.
On Facebook Ogwuche used as his profile picture an image of a lion along with the Arabic for 'Lion of God'. He became a target for intelligence services when upon returning to Nigeria in November 2011 he was arrested at Abuja airport on terror-related charges.
After a campaign by human rights groups he was allowed to stay with his father, a retired army colonel.
The University of South Wales – formerly the University of Glamorgan – last night said: 'There were no reported indications of extremist behaviour during his time as a student.'
Paul Bentley in Nairobi — Sept 28, 2013
CCTV still from Westgate Mall
The suspected leader of the Nairobi mall massacre may have been trained by the British military, it was claimed yesterday.
The Muslim convert known as Omar was killed at the end of the four-day Westgate siege by police and his former comrades in the Kenyan special forces.
Anti-terror officers are looking into the records of special forces soldiers who left the Kenyan army around 2005 – and those who received specialist training from the British.
'The UK military have worked extensively with Kenyan forces, providing expertise and help,' an official in Nairobi said.'It is highly likely that if this Omar was special forces he would have been trained or mentored at some time by the British.'They have provided considerable help and expertise to the Kenyans, especially on the subject of Somalia and its borders.'Omar is one of at least two Christian converts to Islam who are said to have taken part in the slaughter of as many as 130 people by the Somali-based Al Shabaab terror group.
Western security officials say there is no clear evidence that British fugitive Samantha Lewthwaite, widow of 7/7 suicide bomber  Jermaine Lindsay, took part. However, six witnesses have claimed independently that a white woman was involved in the 15-strong gun gang – several of whom are thought to have escaped in the chaos.The US authorities say police are trying to obtain DNA samples of Lewthwaite to see if there is a match with any of the bodies found in the rubble of the collapsed Westgate centre.The 29-year-old is wanted by  Interpol in connection with a failed bomb plot in the Kenyan port of Mombasa two years ago.Joseph Ole Lenku, the country's interior minister, said yesterday  that eight men were still being  held under anti-terrorism laws as officers 'seek to unmask the face behind the terror attack'.Investigators believe they have found a  silver car used by the terrorists  and identified a house in which  the gang prepared for their murderous assault.The owner of the house, which is just 100 yards from the Israeli-run shopping centre, was arrested as he tried to leave the country on Tuesday.He is also understood to have leased a women's clothing shop apparently used by the terrorists to store guns and ammunition.
Omar is said to have left Kenya for Somalia in 2005, where initially he joined a militant Islamist group before transferring to the Al Qaeda-linked Al Shabaab, which was formed in 2006. Channel 4 said he used to teach Al Shabaab fighters martial arts and boxing at a training camp in Somalia. They say he fell out with the leadership because they thought he lacked sufficient ambition.A second suspect, identified as Khadhab, is said to be a Somali national who was tortured by the CIA. Sources told Channel 4 that he fled to Al Shabaab-held territory after being released.Kenya's security chiefs have been summoned to appear before parliament's defence committee for questioning over the mall siege.'The time for responsibility and accountability has come,' the committee's chairman, Ndung'u Gethenji, said.Kenya's defence and police forces and its National Intelligence Service are at odds with each other amid claims that agents had warned of the attacks but that their superiors had suppressed the reports.It was reported that a pregnant policewoman has recorded a police statement after her brother, who worked for the NIS, warned her not to visit Westgate last Saturday. The officer is being sought.
Fifty years after Kim Philby fled to Moscow while working for the Observer, new light is being shed on the links that united a clubland elite with a taste for secret service adventures
Kim Philby in 1961 when he was the Observer's Middle East correspondent Photograph: Jane Bown for the Observer
One of the darkest and most enthralling British espionage stories of the 20th century turns 50 this month, still resonant with sinister meaning. It was on 1 July 1963 that the British government finally admitted what it had known for some time: that Harold Adrian Russell Philby – "Kim" to friends and family – was not merely living in the Soviet Union as a defector and a Russian spy, but was actually the fabled "third man". Later this archetype of treachery would become known, in the words of his biographer, as "the spy who betrayed a generation".
Philby was perhaps the most lethal double agent in the annals of British espionage. As a member of the Cambridge Five spy ring and a secret servant of the Soviet intelligence services, Philby was responsible for the betrayal of countless national secrets as well as the brutal elimination of many British agents.
At the same time he was a member of the British establishment, with a distinguished literary father and friendships with prominent English literati, such as Graham Greene, as well as with high-flying US spooks such as James Angleton, later to become head of the CIA. If ever there was a member of the club – two, as it turned out – it was Kim Philby, OBE.
When his fellow spies Donald Maclean and Guy Burgess fled to the USSR in 1951, Philby's position seemed badly compromised, but after repeated interrogation he was exonerated. In 1955 foreign secretaryHarold Macmillan told the Commons that he had "no reason to conclude that Mr Philby has betrayed the interests of his country, or to identify him with the so-called 'third man', if indeed there was one".
That exoneration has special meaning at this newspaper. From 1955 until his abrupt defection in 1963, Philby was the Observer's Middle East correspondent, based in Beirut. His editor was also a renowned figure in the 1950s – David Astor, who commissioned work from George Orwell, Arthur Koestler and Kenneth Tynan.
Their stories have become controversially braided together. Astor had fought with undercover units in France. As editor, he employed journalists with connections to British intelligence – Gavin Young and Mark Frankland – as well as wartime survivors such as Mark Arnold-Forster and Edward Crankshaw.
Out of this, questions about Astor's role in Philby's career have lingered like gunsmoke after a shooting. It is sometimes alleged, most recently on Radio 4's Document series, that Astor was in the pay of the secret service.
Jeremy Lewis, who is writing Astor's biography for Jonathan Cape, told the Observer that Astor's knowledge of the secret world was both less sensational and more complicated than hitherto understood. His actions reveal him as a man not afraid to take brave decisions on matters of profound democratic principle, as he was to demonstrate famously during the Suez crisis in 1956.
Astor was never a spy, says Lewis, but part of a wartime generation in which demarcation lines were blurred. Astor and Philby, both born in 1912, came from established but maverick families. Astor, second son of newspaper proprietor Waldorf Astor, was of Anglo-American stock. Philby was another kind of insider-outsider, the son of St John Philby, a well-known writer, orientalist and convert to Islam. Greene, eight years older than both men, would later become Philby's friend and champion. Greene wrote of his Edwardian contemporaries: "We were a generation brought up on adventure who had missed the enormous disillusion of the first world war, and so we went looking for adventure."
Philby went to Cambridge and was recruited, with Burgess and Maclean, as a Soviet mole. By contrast, Astor went to Oxford and mixed with anti-Nazi intellectuals such as Adam von Trott zu Solz, who was later executed for his part in the 1944 bomb plot to kill Hitler. In 1939, now flirting with journalism, Astor found the adventure he sought. That summer his cousin, the comedienne Joyce Grenfell, reported with excitement that "David is said to be doing secret service work". Who knows if that was true? Astor always maintained that he had been turned down by MI6. But then a much bigger adventure turned up, one that would engage everyone's attention: Hitler invaded Poland.
Soon after Neville Chamberlain's declaration of war in September 1939, MI6 began overtures to anti-Nazis in the German army in order to destroy the Nazis from within. By November, a secret rendezvous had been arranged to put a plot into action. "I have a hunch", said Chamberlain, when told of the operation, "that the war will be over by the spring."
Two British spies headed for Venlo on the Dutch-German border for a high-stakes meeting with the leader of the German opposition, a certain Hauptmann Schammel. But the operation was really being run by Himmler – the SS had staked out the rendezvous, and "Schammel" was actually a member of the Reich security service. The two hapless British agents were surrounded by SS plainclothes men and hustled off to Berlin for a Gestapo interrogation.
Astor had hovered on the fringes of the Venlo debacle. As a close friend of Adam von Trott zu Solz, he was familiar with the German opposition. In the autumn of 1940, he even went to Holland, posing as a Timesreporter, and met the two Venlo agents, but was not impressed.
The "Venlo Incident" was a humiliation for British intelligence. Churchill had followed the incident with dismay. Once Churchill assumed power in 1940, he put secret operations in occupied Europe on a war footing. The recruitment of thrill-seeking literati such as Ian Fleming, Dennis Wheatley, Malcolm Muggeridge and Greene placed covert operations at the psychological heart of the war effort, inspired by Churchill's love of adventure.
This corps d'elite was a group of writers and academics, notably Hugh Trevor-Roper, recruited from Oxbridge and the BBC. Some of them became intimately connected through shared girlfriends and mistresses – women such as Elizabeth Bowen and Sonia Brownell, later Orwell's second wife.
Lewis says: "During the war, through his friendship with Orwell and his work at the Observer, Astor was at the fulcrum of three immensely talented circles which all played a vital role in the war effort on the home front. There were social democrats like Richard Crossman and Michael Foot; refugees like Isaac Deutscher, Sebastian Haffner and EF (Fritz) Schumacher; and out-and-out cold warriors like Orwell." Astor and his circle, meeting at the Shanghai club in Soho, were part of the non-communist left, progressive intellectuals (William Beveridge and Stafford Cripps) planning for a postwar New Jerusalem.
The process by which the life-and-death struggle with the Third Reich became the cold war with the Soviet Union was glacially slow. While the Foreign Office played along with Stalin and the Soviet Union, Philby established himself deep in Whitehall. He worked for the Special Operations Executive, had links with Bletchley Park, the codebreaking headquarters, and ended the war as deputy head of Section V – counter-intelligence.
Meanwhile, prewar habits of intelligence-gathering persisted. An extraordinary amount of British espionage business was still conducted in London's clubland. Here the spirit of John Buchan's Richard Hannay morphed into Ian Fleming's James Bond and, ultimately, John le Carré's George Smiley.
In the world of nods and winks in the clubs of Whitehall and St James's, the line between journalism and the defence of the realm was indistinct. Being familiar with members of the security services was not the same as being a spy. But it could mean some strange meetings. In 1952, after Burgess and Maclean had defected, Philby was left fighting to protect his position within the establishment. He applied to work at the Observer and met the news editor, Fred Tomlinson, Astor and the critic Philip Toynbee. Tomlinson, writing to a colleague, noted Philby's work for the Times and his engaging manner – "we all liked him" – but turned him down.
Lewis adds: "Although David Astor admitted to applying to join MI6 shortly before the outbreak of world war two, I've come across no evidence whatsoever in his archives that he was ever a secret service operative, or that he had any kind of formal relationship with MI6/SIS.
"As a newspaper editor, he was familiar with that world, including Kim Philby. I've no doubt some Observer journalists retained wartime connections with the secret services. But there's nothing to suggest Astor was a covert sympathiser, let alone an active agent."
When the cold war turned arctic in the early 1960s, a top interrogator, Nicholas Elliott, was sent to Beirut to confront Philby again . It was a cathartic meeting. On 23 January 1963, amid evidence of panic, Philby boarded a Soviet freighter and fled to Moscow. Six months later, on 1 July 1963, the knot of lies in his terrible story would start to unravel. The final phase of his "silent war" as a pathetic exile had begun.
By Paul Joseph Watson on September 28, 2013
Smoke rises above Westgate Mall, Nairobi, Monday Sept 23, 2013. Click to enlarge
Kenya's National Intelligence Agency (NIS) warned some people not to visit the Westgate shopping mall in Nairobi before the bloody siege, a warning that was not received by the 67 victims who lost their lives during the attack.
Buried at the end of a London Independent report about the incident is the revelation that NIS, "did warn the police and officials inside the President's office before the Westgate siege, but its warnings went unheeded."
Individual officials with NIS also told their family members to avoid the Westgate mall on Saturday because it would be the target of an attack. A pregnant policewoman was warned by her brother, an NIS officer, not to visit Westgate.
"She has told police that her brother who is a NIS officer warned her not to visit Westgate that Saturday because she would not be able to run," a senior officer said.
Evidence of prior knowledge that went unheeded is just one of the many questions that are still circulating in the aftermath of the horrific attack, details about which are only becoming more gruesome.
Doctors who have had the chance to examine victims say that their injuries are consistent with rape and brutal torture, including eyeballs being gouged out and fingers and parts of noses ripped off using pliers.
Dozens of hostages are still unaccounted for, while the fate of the attackers is still being kept under wraps by authorities. An explanation as to why part of the mall collapsed after an explosion in the final stages of the siege has also not been forthcoming, causing mounting public anger.
As we highlighted earlier this week, the attack was carried out by Somalia's Al Shabaab terror group, which is the African branch of Al-Qaeda, and is ideologically aligned with the same jihadists that the US and NATO backed in Libya and are currently supporting in Syria. The 2011 invasion of Libya expanded Al-Qaeda's operational capacity in both Africa and the Middle East.
21st Century Wire
 says…
Few Americans will even question the following: why is it that almost all of these so-called "terrorist" bomb plots seem to feature a CIA, FBI, MI6, or Saudi Intelligence operative as the central protagonist?
Is it possible that the security state is responsible for manufacturing terror, in order to justify the largest share of domestic and overseas expenditures by countries like the US and Great Britain? How many careers depend on this synthetic narrative to continue indefinitely?We can see the feedback loop here very clearly. And so do millions of people, and that number is growing by the day.This decade long campaign of developing an opposition and keeping the fear level ever higher, will eventually come to an end – we hope.
The Guardian report below details what we are dealing with here…
.
Bomber involved in plot to attack US-bound jet was working as an informer with Saudi intelligence and the CIA, it has emerged

.
Paul Harris and Ed Pilkington
Guardian
A would-be "underwear bomber" involved in a plot to attack a US-based jet was in fact working as an undercover informer with Saudi intelligence and the CIA, it has emerged.
The revelation is the latest twist in an increasingly bizarre story about the disruption of an apparent attempt by al-Qaida to strike at a high-profile American target using a sophisticated device hidden in the clothing of an attacker.
The plot, which the White House said on Monday had involved the seizing of an underwear bomb by authorities in the Middle East sometime in the last 10 days, had caused alarm throughout the US.
It has also been linked to a suspected US drone strike in Yemen where two Yemeni members of al-Qaida were killed by a missile attack on their car on Sunday, one of them a senior militant, Fahd Mohammed Ahmed al-Quso.
But the news that the individual at the heart of the bomb plot was in fact an informer for US intelligence is likely to raise just as many questions as it answers.
Citing US and Yemeni officials, Associated Press reported that the unnamed informant was working under cover for the Saudis and the CIA when he was given the bomb, which was of a new non-metallic type aimed at getting past airport security.
The informant then turned the device over to his handlers and has left Yemen, the officials told the news agency. The LA Times, which first broke the news that the plot had been a "sting operation", said that the bomb plan had also provided the intelligence leads that allowed the strike on Quso.
Earlier John Brennan, Barack Obama's top counter-terrorism adviser and a former CIA official, told ABC's Good Morning America that authorities are "confident that neither the device nor the intended user of this device pose a threat to us".
US officials have said the plot was detected in its early stages and that no American airliner was ever at risk.
The FBI is conducting forensic tests on the bomb as a first step towards discovering whether it would have cleared existing airport scanning systems. Dianne Feinstein, the Democratic senator for California who heads the Senate intelligence committee, gave an early hint when she said that she had been briefed about the device which she called "undetectable"…
Jeremiah Adebolajo, 26, is a university English teacher in Saudi Arabia
Allegedly approached by MI6 who pressured him to become a spy
Flown business class to five-star hotels and handed cash
Sister Blessing says he 'strongly' rejected offers to work for MI6
Asked to help 'turn' his brother Michael because of links to terror groups
PUBLISHED: 21:02 GMT, 1 June 2013 | UPDATED: 21:03 GMT, 1 June 2013
Teacher: Michael Adebolajo's brother Jeremiah, pictured, was paid thousands by MI6 to become a spy in the Middle East
The younger brother of one of the men accused of murdering Drummer Lee Rigby was paid thousands of pounds by MI6 as part of spying operations in the Middle East, The Mail on Sunday has discovered.
Jeremiah Adebolajo, who uses the name Abul Jaleel, was also asked to help 'turn' his brother, Michael, to work for MI5, who were already aware of Michael's close links to extremist groups.
The claims are made by the Adebolajo family and a well-placed source who contacted The Mail on Sunday.
Jeremiah Adebolajo, 26, who works as an English teacher at a  university in Saudi Arabia and returned to Britain this week, is to be questioned about his brother by Scotland Yard counter-terrorism detectives today.
Government sources have already confirmed that Michael Adebolajo was known to MI5. Last week it was alleged that he rebuffed efforts by the security service to recruit him as a spy.
Michael, 28, was discharged from hospital on Friday and was yesterday charged with the murder of Drummer Rigby and attempted murder of two police officers on May 22 in Woolwich, South London.
Now it has emerged that MI5's  sister agency, MI6, had targeted Jeremiah, a married teacher based at the University of Ha'il.
MI5 and MI6 work closely together on counter-terrorism operations. MI5 focuses on home security, while MI6 targets threats from overseas.
A document seen by The Mail on Sunday details concerns raised by Jeremiah's family about MI6's alleged harassment in April last year.
In it, Jeremiah's sister, Blessing Adebolajo, 32, who works as a human resources assistant in London, says her brother was approached by MI6 while he was working at the University of Ha'il – an important strategic location in the Middle East because it takes only one hour by plane to reach 11 Arab capitals.
Jeremiah Adeboljao was working at the University of Ha'il in Saudi Arabia when he was approached by MI6
Complaint: A redacted copy of the allegations made by the Adebolajo family
A friend of Jeremiah has confirmed her account.
The friend said: 'They asked him about Michael and asked him to help "turn" him to work for MI5.
'They also told him to go to certain hotels, order a cup of tea and wait for his contact.
'On these occasions he was handed £300, and was paid to fly first-class and stay in five-star hotels.'
The document, prepared by case workers with the charity Cageprisoners, says Blessing approached the East London charity for help because she was worried about the harassment and intimidation of both her brothers by the security and intelligence services.
She says MI6 bought a ticket so Jeremiah could fly to an Intercontinental hotel in another Middle East country (believed to be the United Arab Emirates) and that he was given local currency worth more than £1,000.
She also alleges Jeremiah told her that he was interrogated about specific people and was shown pictures of himself with named individuals taken in the UK. But Blessing told Cageprisoners that Jeremiah had 'strongly' rejected MI6's offer to work as one of their agents.
Blessing Adebolajo says her brother Jeremiah was approached by MI6 and asked to become an informant
As a result of this rejection, his sister says he was 'intimidated' until he was finally told that he would be stopped from leaving the UK.
The friend said that two years ago Jeremiah was approached by UK security officers when he was held at Heathrow on his way back from Saudi Arabia.
During the interview, he was warned about what happens to Muslims who don't help the Government and was shown documents that confirmed people he knew were being held in prisons throughout the world.
Police and security services are under huge pressure to explain what they know about Adebolajo and his alleged accomplice, Michael Adebowale. Despite warnings stretching back ten years, Michael Adebolajo is said to have been considered 'low risk' by MI5. He was photographed at high-profile protests – even standing next to hate preacher Anjem Choudary.
He was arrested in Kenyan 2010 over his alleged plans to travel to Somalia to join terror group Al-Shabaab before being returned to the UK. Jeremiah married Charlotte Patricia Taylor in 2008 at Sutton Register Office in Surrey.
Shortly afterwards the couple are believed to have left for Saudi Arabia where Jeremiah found work teaching. The University of Ha'il is one of Saudi Arabia's most progressive education establishments and was established by Royal Decree in 2005. It consists of five colleges – Sciences, Medicine and Medical Sciences,  Engineering, Computer Science and Engineering, and a Community College – and has more than 16,000 students.
Stuart J. Hooper
21st Century Wire
–
A British soldier was beheaded on the streets of Woolwich, London by men described as Islamist terrorists in what we are told was a targeted attack.The backdrop:
 It's important to contextualize the political climate when attempting to offer an analysis of what occurred in Woolwich. This is at a time when Cameron's leadership is being called into question due to his failing austerity policies and refusal to bring forward a vote on EU membership, and Britain's involvement in Syria is struggling to hold water.
The event:
 Confusion appears to have reigned after the incident with the media rushing to blame Islamic extremism and the Police not wanting to jump to conclusions. The police response time has been called into question and raised suspicions as it took armed units twenty minutes to reach the scene (Ansell, 2013). Why did it take police so long to respond?Analysts may say that this is due to the aforementioned austerity cuts to police forces, which have been noted in The Guardian (Johnson, 2012) to be a threat to public safety. It also explains the police's request to not jump to conclusions as this could lead to an unmanageable situation for police forces if sporadic revenge attacks were to spiral out of control. Similar police restraint was noted during the London riots in 2011.
Revelations:
 The role of intelligence agencies must also be called into question, particularly in regards to how much influence they have over who exactly is arrested and when that arrest occurs.A man attempting to expose the murder suspects' connection with MI5 was arrested immediately after breaking the information to the BBC's Newsnight programme (Urquhart and Dodd, 2013).Here's a compelling question then: If police can immediately be on the scene of a whistleblowing-in-progress, why can they not immediately, and appropriately, respond to a murder-in-progress?
The motive:
 This will be properly examined further on. It's a mystery as to why the suspects were hanging around on the street after the attack talking to bystanders, taking interviews etc; perhaps they were hoping for suicide-by-cop. Their attempted attack against the armed police officers, with kitchen knives and a handgun, would support this conclusion; but the possibility also exists that they were aware they would not be immediately apprehended.
Let's assume that these two attackers were politically motivated. The event might therefore be said to be a prime example of 'blowback' from the West's interventionist policies in Middle Eastern and African nations. There is evidence to support this assumption as in a video, one attacker stated that 'I apologize that women had to see this, but in our land women have to see the same' (ITV News, 2013). This could be taken as confirmation of a genuine political grievance and motivation for the horrific attack. If so, putting the violent murder to one side for a moment, we must then ask a serious question: are the interventionist policies of the West that are allegedly 
for 
our security, in actual fact worsening our security here at home? Furthermore, one must ask why Cameron feels it is necessary to provide Islamist mercenary terrorist rebels in Syria, who have been caught using chemical weapons (Reuters U.S., 2013) and regularly execute people in the streets (Reuters U.S., 2013), with £40 million in taxpayer-funded aid? This appears to be a direct conflict of interest with the West's so-called 'war on terror' (Press TV Politics, 2013).Approaching the event from an alternative angle, it will inevitably be asked by some skeptics if this was some form of false flag attack; where a group attacks itself to place the blame on another. On the surface, there appears to be genuine evidence that would lead to this conclusion. However, the attacker made another interesting statement to onlookers calling on them 'to remove' their government because 'they don't care about you' (ITV News, 2013). Is this simply a mad rant, or is there something to his statement.Journalist Webster Tarpley (2012) concluded that the U.S. Embassy attack in Benghazi was in fact an attempt to discredit Obama before the Fall 2012 elections – and the recent US Congressional hearings on Benghazi have revealed that there is evidence of political brinkmanship and stand-down orders which partly support Tarpley's thesis. Could it be possible that the same was meant for Cameron from this incident? Here we return to the current political climate where his leadership is already under intense scrutiny, with the Tory-Lib Dem coalition coming apart. Other political opportunists will undoubtedly jump on the event anyway as evidence of Cameron's incompetence and inability to lead. Cameron's speedy return from Paris indicates he is already well aware of the reality of this threat.
Reaction:
 Speculation aside, the real danger we are now faced with is a reactionary response from far-right groups and then a follow-up government crackdown. English Defense League (EDL) members have already flooded Woolwich leading to a response from riot police, while another man ran into a mosque in Essex wielding two knives in a revenge attack (Channel 4 News, 2013). Thankfully no injuries were reported and he was arrested; it is unknown if he is affiliated with the EDL.Although, we must ask, who exactly organizes and supports such groups? Now it is claimed that the EDL is using social networking to 'exploit' the attack (Wallis Simons, 2013), is there a larger agenda behind the EDL? They appear to be a threat to not only our physical freedoms, as police clamp down on protests, but also to free speech. Calls will inevitably come to close down their social networking pages, which have been growing significantly since the event, along with other 'extremist' material. Therefore we must establish the EDL's true purpose in the political arena, and a lookout for irrational, reactionary responses from far-right groups and the government.
According to the BBC
, the following has taken place since last week:
Prayers were said on Sunday at a service dedicated to Drummer Rigby at St Peter the Apostle Roman Catholic Church, in Woolwich, at a service at the town's St Mary Magdalene Parish Church and in his local church in his home town of Middleton, Greater Manchester
A 29-year-old man, arrested on Thursday on suspicion of conspiracy to murder, has been bailed to return pending further inquiries
French authorities are investigating whether the stabbing of a soldier in a Paris suburb was a copycat attack. The soldier, who was stabbed in the neck by an unknown man who escaped, is in a stable condition
MI5 director general Andrew Parker is expected to present an initial report to a Parliamentary committee next week about what the security services knew about the two murder suspects
There has been a large increase in anti-Muslim incidents since Wednesday's murder, an inter-faith charity has said
Reality: It's now been revealed, by an anonymous source, that the suspects were a part of previous intelligence service probes (Dodds and Katz, 2013). This brings us into the shadowy world of informants, patsies, moles and professional technicians; all being necessary in the execution of false flag terrorism (Tarpley, 2005-07). While the attackers do not fit the profile of a mole or professional, their previous contact with intelligence services significantly raises the possibility of them being one of the following: informants, dupes, patsies, provocateurs or double agents.
A New York Times opinion piece by David K. Shipler (2012) recently revealed how the majority of foiled 'terrorist attacks' in the U.S. were 'facilitated by the F.B.I., whose undercover agents and informers posed as terrorists'; revealing the historic association of similar would-be terrorists with intelligence agencies. Tarpley notes that such dupes, patsies and double agents must be of a 'low mental ability', clearly evident in the Woolwich attackers, and therefore require 'comprehensive support'. What was the nature of the 'probe' into these suspects? Were they at any time receiving 'support' or being 'manipulated'?
It emerged from the BBC Newsnight program that one of the two suspects in the attack, Michael Adebolajo, was 'harassed' and 'tortured' by MI5 agents in Kenya (Urquhart and Dodd, 2013); allegedly leading to his radicalisation. Here we see his striking similarity to Sufyan Ben Qumu who was accused of being involved with the recent attack on the U.S. embassy in Benghazi (Spencer, 2012). Ben Qumu was a former inmate at the notorious Guantanamo Bay detention facility where he too would have inevitably been tortured. How can such a high value 'target' be allowed to leave Guantanamo and then re-engage with terrorist forces? It is almost unfathomable that an intelligence agency would not have known what Ben Qumu was doing, and who he was involved with, in Libya. So why wasn't he stopped? Could Guantanamo Bay actually be a training camp for double agents, dupes, provocateurs and patsies, where inmates are not tortured in order to gain answers, but their compliance?
We must now ask the same questions of Adebolajo. Was he 'tortured' and 'harassed', or 'recruited' by MI5 to meet similar ends?
Adebolajo's friend, Abu Nusaybah who provided the interview to the BBC revealing these details about his past in Kenya, was arrested immediately after giving the interview. This is said to have 'shocked' BBC insiders (Urquhart and Dodd, 2013), as he was not arrested in regards to the murder. Is it possible that this arrest was ordered from MI5 in a futile attempt to stop these revelations, concerning Adebolajo's past contact with the agency, from coming out? Both Nusaybah and Adebolajo are said to have links to the now banned Islamist organisation, based in Britain although originally founded in Saudi Arabia, al-Muhajiroun (Urquhart and Dodd, 2013). This is an organisation that has been said by Morgan (2007) to operate under other names such as 'The Saviour Sect' and 'al-Ghurabaa'. It must now be asked if this group is still operating today under another name or completely in the shadows. If so, how many other members have had similar experiences with intelligence agencies and who controls its operations?
At the time of writing more suspects are continuing to be apprehended by police. The extent of their connection to not only the suspects, but also intelligence agencies, should be the top priority of police investigators. Accusations of MI5 involvement with the suspects should exclude the agency from any investigative duties in this case.
Sadly, an apparent copycat attack has already occurred in Paris (Bertin, 2013) that signals for vigilance on the behalf of military personnel, but not necessarily a connection to the original incident. Clear facts ought to be established regarding the exact extent of intelligence agency involvement and they must be held accountable to prevent future incidents. Potential motives for intelligence agency participation should also be sought.
Has this incident succeeded in demonise Muslims, creating division and unrest amongst the population? If so, why?
We now know that the elite, private school Eton wants its students to justify the shooting of protesters (RT News, 2013), are we about to see that become a reality?
Britain is changing in strange ways and in rapid fashion. We must ask who is responsible for the direction the country is currently heading.
Stuart J. Hooper
http://twitter.com/StuartJHooper
http://youtube.com/StuartJHooper
References
Ansell, N. (2013) 'Woolwich attack, armed police response time concerns in MSN News:http://news.uk.msn.com/uk/woolwich-attack-armed-police-response-time-concerns-671092
Bertin, N. (2013) 'French soldier stabbed while on patrol near Paris' in Reuters:http://www.reuters.com/article/2013/05/25/us-france-stabbing-idUSBRE94O09420130525
Channel 4 News (2013) 'Far-right EDL supporters clash with police in Woolwich' in Channel 4:http://www.channel4.com/news/woolwich-terror-attack-edl-clash-police
Dodds, P. and Katz, G. (2013) 'Britain: Soldier slaying suspects had been probed' in Associated Press: http://news.yahoo.com/britain-soldier-slaying-suspects-had-probed-124903676.html
ITV News (2013) 'Exclusive video: man with bloodied hands speaks at Woolwich scene' in ITV:http://www.itv.com/news/update/2013-05-22/exclusive-video-man-with-bloodied-hands-speaks-at-woolwich-scene/
Johnson, W. (2012) 'Coalition's cuts to police budgets 'risking public safety'in The Telegraph:http://www.telegraph.co.uk/news/9717739/Coalitions-cuts-to-police-budgets-risking-public-safety.html
Morgan, A. (2007) 'UK: Islamist guilty of soliciting murder' in Spero News:http://www.speroforum.com/site/article.asp?id=7364
Press TV Politics (2013) 'Cameron announces further £40m aid package to foreign-backed terrorists in Syria' in Press TV: http://www.presstv.ir/detail/2013/05/14/303484/package/
Reuters U.S. (2013) 'U.N. has testimony that Syrian rebels used sarin gas: investigator' inReuters: http://www.reuters.com/article/2013/05/05/us-syria-crisis-un-idUSBRE94409Z20130505
Reuters U.S. (2013) 'Video shows Islamist rebels executing 11 Syrian soldiers) in Reuters:http://www.reuters.com/article/2013/05/16/us-syria-crisis-executions-idUSBRE94F0AM20130516
RT News (2013) 'Britain's Eton College asks teenage candidates to justify shooting protesters' inRT: http://rt.com/news/britain-eton-elite-shooting-protesters-770/
Shipler, D. K. (2012) 'Terrorist Plots, Hatched by the F.B.I.' in The New York Times:http://www.nytimes.com/2012/04/29/opinion/sunday/terrorist-plots-helped-along-by-the-fbi.html?pagewanted=all
Spencer, R. (2012) 'Former Guantanamo inmate accused of attack on US ambassador to Libya' in The Telegraph:http://www.telegraph.co.uk/news/worldnews/africaandindianocean/libya/9555135/Former-Guantanamo-inmate-accused-of-attack-on-US-ambassador-to-Libya.html
Tarpley, W. G. (2005-07) 'The Theory and Practice of Synthetic Terrorism' in 9/11 Synthetic Terror Made in USA 4th Edition, California, United States: Progressive Press
Tarpley, W. G. (2012) 'October surprise to Carterize Obama' in Press TV Viewpoints:http://www.presstv.ir/detail/2012/09/15/261665/the-october-surprise-to-carterize-obama/
Urquhart, C. and Dodd, V. (2013) 'Woolwich suspect's friend arrested after appearing on Newsnight' in The Guardian: http://www.guardian.co.uk/uk/2013/may/25/woolwich-suspect-kenya-torture
Wallis Simons, J. (2013) 'The far-right EDL is using Twitter and Facebook to exploit the Woolwich terrorist attack' in The Telegraph:http://blogs.telegraph.co.uk/news/jakewallissimons/100218266/the-far-right-edl-is-using-twitter-and-facebook-to-exploit-the-woolwich-terrorist-attack/
21st Century Wire
 says…
What a difference a day makes…
People are still in a state of shock and disbelief following a recent attack branded as a 'terrorist" event by the UK media establishment and echoed in political corridors. It seemed so 
random…
Aside form appearing random, the brutal Woolwich attack this past week was one of the most bizarre and strangest of its kind yet, particularly with the heavily politicised anti-government and 'Islamic terrorist' spin which was applied by the corporate media. When this story broke, 
we told our readers that there is more than meets the eye here
. Just like with Boston, it appears we were correct 
again…
One thing that we learned over the years here at 21st Century Wire is that if an event seems strange, then there is an almost certain probability that the back story is equally as strange and twisted – just like with dead Boston Bombing suspect 
Tamerlan Tsarnaev's 
rather diverse FBI and CIA connections
, it often features the covert secret security services in some way. In the case of Tamerlan, the FBI were forced by the media to admit their relationship with him. Has the same thing has happened again with this latest 'terror attack' in East London? 
You decide…
This latest angle to the ranting Woolwich slasher 
Michael Adebolajo
 has been birthed by the state-run BBC of all people, perhaps by accident, or maybe not…After revealing on TV that Adebolajo was in Kenya and was being recruited or perhaps 'groomed' in some way – by the British intelligence services, the attacker's childhood friend and BBC Newsnight guest, 
Abu Nusaybah,
 was prompted arrested by the British Anti-Terror agency should raise more questions than answers.Two important questions: was this attack just a random event, and more importantly, what is the real connection between this assailant and the British MI5 intelligence services? Was he being groomed as a an informant, or just as a patsy, or could MI5 harassment have contributed to radicalising the man? All fair questions.And what was a young Nigerian like Michael Adebolajo doing in a place like Kenya? One answer:
not likely on holiday. 
The Mail has reported two days ago 
that he 
"may have been stopped or arrested on his way to join the militant Islamist group Al Shabaab in Somalia in the past year".

More importantly, have British authorities detained an innocent man in Abu Nusaybah, as a 
political
 prisoner, or because he knows too much?The death of an off duty British soldier is certainly a tragedy. But this latest development points to something even more shocking right now – that a culture of spooks and secrecy in Britain has somehow born-out a nasty blister on the surface of our society. Watch as the BBC carefully smooth over the allegations regarding MI5 as perfectly 'normal procedure' in Britain…
The UK's Guardian newspaper outlines the public-facings aspects of this latest development…
–
Woolwich suspect's friend arrested after appearing on Newsnight
–
Conal Urquhart and Vikram Dodd
Guardian
A friend of one of the suspected killers of a soldier butchered in a London street was arrested by counter-terrorism officers yesterday after going on television to allege that Michael Adebolajo was tortured inKenya and harassed by MI5 – who asked him to spy for them.
The allegations came from Abu Nusaybah, who was arrested under terrorism legislation minutes after finishing recording his interview for BBC Newsnight.
The Guardian understands that Nusaybah is connected to extremists formerly in the banned group al-Muhajiroun. Counter-terrorism officers turned up at reception at the BBC's central London headquarters as his interview was being recorded an hour before it was broadcast. The officers waited, then arrested Nusaybah as he left the BBC's headquarters.
In the interview, Abu Nusaybah in part attributed Adebolajo's radicalisation to his alleged ill-treatment in Kenya.
Nusaybah alleged that Adebolajo was arrested while studying in a village in Kenya last year. After refusing to answer questions, Adebolajo was told that he was "not in the UK" and was then, he claimed, sexually assaulted. On his return, "he became more reclined [sic], less talkative. He wasn't his bubbly self," said Nusaybah, who said that the experience further radicalised Adebolajo.
The Guardian has learned that, last year, Adebolajo went to a lawyer to complain of harassment by MI5, who are drawing criticism today for knowing about the 28-year-old but not assessing him to be a bigger terrorist threat.
He was arrested at the scene of the soldier's murder in Woolwich on Wednesday in the first terror-related death on mainland Britain since the 7 July 2005 bombings.
The Guardian also understands from Whitehall sources that they were aware that Adebolajo was detained in Kenya before being deported…
MI5 'offered job to suspect' – Woolwich attack
–Abu Nusaybah was arrested at the BBC after giving the interview. Yup, looks like they did hire him!
25 May 2013 MI5 asked Woolwich murder suspect Michael Adebolajo if he wanted to work for them about six months before the killing, a childhood friend has said. Abu Nusaybah told BBC Newsnight his friend – one of two men arrested after Drummer Lee Rigby's murder in south-east London on Wednesday – had rejected the approach from the security service. Abu Nusaybah was arrested at the BBC after giving the interview. Newsnight reporter Richard Watson said after the interview had concluded he left the studio to find officers from the Metropolitan Police counter terrorism unit waiting to arrest Abu Nusaybah.
• Security service assessed suspects but did not investigate
• Victim Lee Rigby had served in the army for seven years
• Police raid homes in London and Lincolnshire
• Extremist cleric says he tutored suspect
Terror is Good for Business: Woolwich Hoax Confirmed
Global Research, August 01, 2005
1 August 2005
A British citizen named Haroon Rashid Aswat, living in Lusaka, Zambia is wanted for questioning in relation to the 7/7 London bomb attacks.
Haroon Rashid Aswat comes from the same town in West Yorkshire, Dewsbury, where three of the alleged bombers lived. "He is suspected of visiting the bombers in the weeks before the attacks." (New Republic, 8 August 2005).
"Scotland Yard declined to shed any light on claims Mr Aswat was the possible mastermind of the July 7 attacks."
Haroon Rachid Aswat is said to have played a central role in the London attacks:
"Cell phone records show around 20 calls between him and the 7/7 gang, leading right up to those attacks, which were exactly three weeks ago." (Fox News, 28 July 2005)
Links to British Intelligence?
The same source (Fox News) which presents Aswat as the "mastermind", also points to Aswat's relationship to British and US intelligence, through a British based Islamic organization Al-Muhajiroun.
In an interview with Fox News (29 July 2005), intelligence expert John Loftus revealed that Haroon Rashid Aswat had connections to the British Secret Service MI-6 (emphasis added):  "the entire British police are out chasing him, and one wing of the British government, MI-6 or the British Secret Service, has been hiding him… "
The Loftus interview suggests that the suspect was being used either as an informer or a "double agent":
MIKE JERRICK [FOX NEWS]: John Loftus is a terrorism expert and a former prosecutor for the Justice Department. John, good to see you again. So real quickly here, have you heard anything about this Osman Hussain who was just picked up in Rome? You know that name at all?

JOHN LOFTUS: Yeah, all these guys should be going back to an organization called Al-Muhajiroun, which means The Emigrants. It was the recruiting arm of Al-Qaeda in London; they specialized in recruiting kids whose families had emigrated to Britain but who had British passports. And they would use them for terrorist work.

JERRICK: So a couple of them now have Somali connections?

LOFTUS: Yeah, it was not unusual. Somalia, Eritrea, the first group of course were primarily Pakistani. But what they had in common was they were all emigrant groups in Britain, recruited by this Al-Muhajiroun group. They were headed by the, Captain Hook, the imam in London the Finsbury Mosque, without the arm. He was the head of that organization. Now his assistant was a guy named Aswat, Haroon Rashid Aswat.

JERRICK: Aswat, who they picked up.

LOFTUS: Right, Aswat is believed to be the mastermind of all the bombings in London.

JERRICK: On 7/7 and 7/21, this is the guy we think.

LOFTUS: This is the guy, and what's really embarrassing is that the entire British police are out chasing him, and one wing of the British government, MI6 or the British Secret Service, has been hiding him. And this has been a real source of contention between the CIA, the Justice Department, and Britain.

JERRICK: MI6 has been hiding him. Are you saying that he has been working for them?

LOFTUS: Oh I'm not saying it. This is what the Muslim sheik said in an interview in a British newspaper back in 2001.

JERRICK: So he's a double agent, or was?

LOFTUS: He's a double agent.

JERRICK: So he's working for the Brits to try to give them information about Al-Qaeda, but in reality he's still an Al-Qaeda operative.

LOFTUS: Yeah. The CIA and the Israelis all accused MI 6 of letting all these terrorists live in London not because they're getting Al-Qaeda information, but for appeasement. It was one of those you leave us alone, we leave you alone kind of things.

JERRICK: Well we left him alone too long then.

LOFTUS: Absolutely. Now we knew about this guy Aswat. Back in 1999 he came to America. The Justice Department wanted to indict him in Seattle because him and his buddy were trying to set up a terrorist training school in Oregon.

JERRICK: So they indicted his buddy, right? But why didn't they indict him?

LOFTUS: Well it comes out, we've just learned that the headquarters of the US Justice Department ordered the Seattle prosecutors not to touch Aswat.

JERRICK: Hello? Now hold on, why?

LOFTUS: Well, apparently Aswat was working for British intelligence. Now Aswat's boss, the one-armed Captain Hook, he gets indicted two years later. So the guy above him and below him get indicted, but not Aswat. Now there's a split of opinion within US intelligence. Some people say that the British intelligence fibbed to us. They told us that Aswat was dead, and that's why the New York group dropped the case. That's not what most of the Justice Department thinks. They think that it was just again covering up for this very publicly affiliated guy with Al-Muhajiroun. He was a British intelligence plant. So all of a sudden he disappears. He's in South Africa. We think he's dead; we don't know he's down there. Last month the South African Secret Service come across the guy. He's alive.

JERRICK: Yeah, now the CIA says, oh he's alive. Our CIA says OK let's arrest him. But the Brits say no again?

LOTFUS: The Brits say no. Now at this point, two weeks ago, the Brits know that the CIA wants to get a hold of Haroon. So what happens? He takes off again, goes right to London. He isn't arrested when he lands, he isn't arrested when he leaves.

JERRICK: Even though he's on a watch list.

LOFTUS: He's on the watch list.The only reason he could get away with that was if he was working for British intelligence. He was a wanted man.

JERRICK: And then takes off the day before the bombings, I understand it–

LOFTUS: And goes to Pakistan.

JERRICK: And Pakistan, they jail him.

LOFTUS: The Pakistanis arrest him. They jail him. He's released within 24 hours.Back to Southern Africa, goes to Zimbabwe and is arrested in Zambia. Now the US–

JERRICK: Trying to get across the–

LOFTUS: –we're trying to get our hands on this guy.

JERRICK: John, hang around. I have so many questions now.

LOFTUS: Oh, this is a bad one….

(Fox News, 29 July 2005, emphasis added)
The interview conveys the impression that there were "disagreements" between American, British and Israeli intelligence officials on how to handle the matter. It also suggests that "the Brits" might have misled their US intelligence counterpart.
More substantively, what this interview reveals is something which news coverage on the London 7/7 attacks has carefully ignored, namely the longstanding relationship of Western intelligence agencies to a number of Islamic organizations. In this specific case we are dealing with a British based organization Al-Muhajiroun.
Amply confirmed by official documents, Al Qaeda was a creation of the US intelligence apparatus. Both the CIA and its British counterpart MI-6 are known to have links to Al Qaeda operatives.
The Kosovo Connection
In the Balkans in the 1990s, both US, British and German intelligence (BND) were involved in training the Kosocvo Liberation Army (KLA), which was also being supported by Al Qaeda.
Mujahideen mercenaries from the Middle East and Central Asia were recruited to fight in the ranks of the KLA in 1998-99, largely supporting NATO's war effort.
According to a report published in 1999, the U.S. Defense Intelligence Agency (DIA) had approached MI-6 to arrange a training program for the KLA:
"MI-6 then sub-contracted the operation to two British security companies, who in turn approached a number of former members of the (22 SAS) regiment. Lists were then drawn up of weapons and equipment needed by the KLA." While these covert operations were continuing, serving members of 22 SAS Regiment, mostly from the unit's D Squadron, were first deployed in Kosovo before the beginning of the bombing campaign in March [1999].(The Scotsman, Edinburgh, 29 August 1999).
While British SAS Special Forces in bases in Northern Albania were training the KLA, military instructors from Turkey and Afghanistan, financed by the "Islamic jihad", were collaborating in training the KLA in guerrilla and diversion tactics .("Kosovo in Crisis", http://www.truthinmedia.org/, 2 April 1999)."Bin Laden had visited Albania himself. He was one of several fundamentalist groups that had sent units to fight in Kosovo.… Bin Laden is believed to have established an operation in Albania in 1994. ( Sunday Times, 29 Nov 1998)
Haroon Rachid Aswat belonged to Al Muhajiroun, which was involved in the recruitment of Mujahideen in Britain.  The latter were also sent to Kosovo to fight in the KLA in support of the NATO-US led war:  .
LOFTUS: …..But the US was used by Al-Muhajiroun for training of people to send to Kosovo. What ties all these cells together was, back in the late 1990s, the leaders all worked for British intelligence in Kosovo. Believe it or not, British intelligence actually hired some Al-Qaeda guys to help defend the Muslim rights in Albania and in Kosovo. That's when Al-Muhajiroun got started.

IJAZ: Which is by the way why we know so much about them right now.

LOFTUS: Yes, I'm afraid so. The CIA was funding the operation to defend the Muslims, British intelligence was doing the hiring and recruiting. Now we have a lot of detail on this because Captain Hook, the head of Al-Muhajiroun, he sidekick was Bakri Mohammed, another cleric. And back on October 16, 2001, he gave a detailed interview with al-Sharq al-Aswat, an Arabic newspaper in London, describing the relationship between British intelligence and the operations in Kosovo and Al-Muhajiroun. So that's how we get all these guys connected. It started in Kosovo, Haroon was 31 years old, he came on about 1995.
The Pakistan Connection
In the last couple of weeks, the London 7/7 police investigation has focussed on a "Pakistani connection": the alleged British bombers are said to have visited Pakistan. While in Pakistan, they allegedly had contacts with several Islamic organizations, including a madrassa (coranic school) controlled by Islamic fundamentalists.  They allegedly also had  contacts with the two main Kashmir rebel groups Jaish-e-Mohammed and Lashkar-e-Toiba. Two of the British bombers, Khan and Tanweer, were allegedly "associated with Jaish -e-Mohammed or one of its splinter groups" (India Today, 1 August 2005):
"In Pakistan, [British] police are painstakingly analyzing the mobile phone records of the two 7/7 suspects who visited the country. While officials stress that it is a tedious process, it has already yielded the name of at least one significant suspect: Masoud Azhar, leader of the Jaish -e-Mohammed (Army of Mohammed). (Christian Science Monitor, 1 August, 2005).
Both Jaish and Lashkar are said to have links to Al Qaeda.
The Role Of Pakistan's Military Intelligence
In their endeavours to uncover these various links to Pakistan based terrorist organizations, British police investigators sought the collaboration of Pakistan's Military Intelligence (ISI).
While collaborating in the British investigation, Pakistan's Military Intelligence is known to have actively supported and financed the Kasmir rebel groups, which allegedly had contacts with the London bombers.
The ISI was instrumental in the creation of the militant Jammu and Kashmir Hizbul Mujahideen (JKHM) in the late 1980s. (See K. Subrahmanyam, "Pakistan is Pursuing Asian Goals", India Abroad, 3 November 1995). It has also supported the other two main Pakistan-based Kashmir rebel groups, Lashkar-e-Taiba, (Army of the Pure) and Jaish-e-Muhammad (Army of Mohammed), which claimed responsibility for the attacks on the Indian parliament in October 2001.
See Council on Foreign Relations, "Terrorism: Questions and Answers, Harakat ul-Mujahideen, Lashkar-e-Taiba, Jaish-e-Muhammad", http://www.terrorismanswers.com/groups/harakat2.html , Washington 2002.)
Moreover, according to intelligence sources and the FBI,  the ISI also provided support to the alleged 9/11 hijackers.
(See http://www.globalresearch.ca/articles/CHO111A.html )
Concluding remarks
The Fox News report raises some very serious considerations.
Haroon Rachid Aswat was reportedly in London for two weeks before the July 7 attacks, "fleeing just before the explosions".
If Haroon Rashid Aswat had been working for MI-6, as suggested by intelligence analyst John Loftus, his movements and whereabouts, including his contacts with the alleged Yorkshire bombers,  might have been known to British intelligence.
The nature of Haroon Rachid Aswat's links to Western intelligence agencies inevitably has a bearing on the conduct of the police investigation.
The broader role of Al-Muhajiroun since its creation in the 1990s, as well as its alleged links to MI-6 requires careful review.
Pakistan's ISI should not, for obvious reasons, be involved in the police investigation. In fact, Pakistan's ISI should be the object of the investigation in view of its documented links to the terror network, including Al Qaeda.
More generally, the intelligence agencies including M-I6 should not be involved in the police investigation.
An independent public inquiry should be launched as demanded by the Conservative opposition.
Michel Chossudovsky is Professor of Economics at the University of Ottawa and Director of the Centre for Research on Globalization (CRG).  He is a contributor to the Encyclopaedia Britannica and is the author of America's "War on Terrorism" , Second Edition, 2005, forthcoming.
This article is dedicated to former South Yorkshire terror analyst Tony Farrell who lost his job but kept his integrity, and with thanks to the documentation provided by the July 7th Truth Campaign
":One intriguing aspect of the London Bombing report is the fact that the MI5 codename for the event is "Stepford". The four "bombers" are referred to as the "Stepford four".
Why is this the case? … the MI5 codename is very revealing in that it suggests the operation was a carefully coordinated and controlled one with four compliant and malleable patsies following direct orders.
Now if MI5 has no idea who was behind the operation or whether there were any orders coming from a mastermind, why would they give the event the codename "Stepford"? " (Steve Watson, January 30, 2006 Prison Planet)
Background
The word was out that there was easy money to be made by Muslims taking part in an emergency- preparedness operation. Mohammad Sidique Khan — better known by his western nickname "Sid" –  had been approached by his contact, probably Haroon Rashid Aswat who was in town, about a big emergency preparedness operation that was looking for local Pakistanis who might take the part of pretend "suicide bombers" for the enactment.  The call was somewhat unusual: not just anyone was to be asked.  The people running this wanted "young men who were conservatively and cleanly dressed and probably had some higher education". It looked as if it might be one of the ones related to Visor Consultants, which had a history of holding such events.   Sid's wife, Hasina Patel, had been experiencing complications in her second pregnancy; he wondered if she might be better off getting help through expensive, private doctors.  He agreed to take part in it and to recruit others.
Did he smell a rat?  Khan asked only men of Pakistani descent who were single.  His friend and younger sidekick Shezad Tanweer, who had just graduated from university, agreed.  He had just racked up a big car repair bill on his beloved red Mercedes and could use the money.  Eighteen-year old Hasib Hussain was a good guy who was awaiting his exams for entry into Leeds University that September; he could use the money for a car he had been looking at for the commute. Ejaz Fiaz, who was known for sometimes dyeing his hair blonde for parties, also agreed.  He was a bit flakey but he seemed to fit the bill.  Khan gave their names as volunteers.
What could go wrong?  Aswat was well connected with British security and had to be reliable. But he had felt somewhat compromised by his and Tanweer's work with security people the previous year.  No one was more patriotic than he and Tanweer.  They loved their country and wanted to help their government in any way.  They had allowed themselves to be taped in 2004, but he didn't feel good about it.  He and Tanweer had been acting in good faith in getting other Muslims, like Omar Khyam, to talk on tape, but he started to realize that security people were basically trying to find Muslims to set up for their "War on Terror." It had become dangerous for Muslims, even for patriots like him and Tanweer. He wondered whether the work they did for security had made them safer or put them in a more precarious position. Tapes the two of them had made for security guys the year before bothered him, tapes that had made them look like some kind of crazy terrorists, dressed up half like pirates and half like Palestinians, with red kifieh's wrapped around their heads. They had been talked into being photographed like that against his better judgement — of course, they had also gotten paid for it.  He  hoped that those tapes were lying somewhere, forgotten.
But what could anyone do to him?  Everybody knew him; his reputation was such that he had to be untouchable.  He had been featured in a Sunday Times educational supplement for his excellent work in counseling children of immigrants; he was known for fixing dangerous situations, including conflict resolution with troubled teenagers, and he had even been able to help get kids off drugs. Kids knew he cared about their problems when he talked to them.   He also knew important people and was even a friend of his Member of Parliament.  His mother-in-law knew the Queen and had special recognition for her progressive work with Muslim women. If there was anyone in the Muslim community who had to be beyond any suspicion for any funny business, it had to be him.
Still, it would be naive to think that there were no risks at all involved.  It chilled him, wondering why an emergency preparedness operation really needed fake "suicide bombers".   Khan got the word out that he and Hasina had separated.  He didn't want her harassed if anything went wrong and he was being set up.
Fiaz, the party guy, ended up cancelling out in the end, so Khan contacted Jamal (or, using his non-Muslim name, Germaine) Lindsay, a burly, black bodybuilder who had been born in Jamaica, to take Fiaz's place.  He wasn't of Pakistani origin, but he was Muslim, anyway.  His wife Samantha Lewthwaite was about to deliver their second child, so Lindsay was happy to get extra money.
All of the guys volunteering knew the security contacts; it looked as if it might be fun while they were helping out and making a bit of extra money.
Timeline

Thursday, July 7th, 2005, is a day people still talk about in London, England.  A meeting of the G8 had started in Gleneagles and London had just been named as the city for the next summer Olympics. It was all good.
At about 8:50 am, Scotland Yard's office put a call through to their Mossad contacts at the Israeli embassy. (Sheva, 2005)  Benjamin Netanyahu, then serving as Israel's Finance Minister, was in London to address a conference near Liverpool Station.  They warned the Israeli officials that explosions were about to happen.  Netanyahu remained in his room that morning.
London's commuters weren't as lucky.  About five minutes later, explosions started to rip through London Transport subway cars and busses.  At around 9 a.m., London Transport put out the word that there seemed to be a "power surge" problem.  The Gold Team of London's Metropolitan police (the "Met") shut down the mobile phone system for at least an hour in central London — which they initially denied.
At 9:47 a.m., an explosion ripped through a No. 30 bus in Tavistock Square, near the office of the British Medical Association and also the offices of various security operations.  Featuring a giant ad for a terror film, the bus seemed to be the only one that had strayed off of its normal route that day. The driver had just stuck his neck out to ask directions, when the back of the upper deck exploded.  Photographs of the bus show it with varying degrees of damage. (Antagonist, 2005)
Soon after the Bus No. 30 explosion, the public was notified about that as well as about explosions on subways over the past 50 minutes; the entire London Transport system would be shut down
There had been reports of explosions in three busses and at least six subway cars.  The subway explosions seemed to be on trains which could have started from King's Cross station, although that would not be clear, given witness accounts, with some travelling in opposite directions or even on different subway lines.  In addition, the FBI's Vincent Cannistraro would report the further discovery of two unexploded bombs as well as mechanical timing devices. (Muir et al, 2005)
At 11 a.m. there were reports about police marksmen having killed from 1-4 "suicide bombers" at Canary Wharf, a media center. (Shortnews, 2005)  The story made it to numerous international newspapers, including Toronto's Globe & Mail. (Rook, 2005) The New Zealand Herald also reported that Canary Wharf workers were told to remain away from windows for six hours.  (N Z Herald, 2005)
By noon,
Ÿ  Police Commissioner Ian Blair noted that there had been "about six" explosions and  people were asked to stay out of London.
Ÿ  Also around noon, police inexplicably moved Lindsay's parked car, with a valid parking ticket on it, from Luton's commuter parking lot to a restricted parking lot at Leighton Buzzard.
Ÿ  And around that time, "Sid" Khan's wife Hasina Patel called the police Missing Persons hotline to report her husband missing; she had lost the baby;
Ÿ  Some hours later, Hasib Hussain's mother joined 115,000 frantic hotline callers to report Hasib missing.
Later that afternoon, the head of the security-related Visor Consultants, Peter Power, spoke on radio and TV.  Incredibly, his company had been commissioned to carry out an emergency preparedness operation for simultaneous bombings at 9 a.m. at the very stations that were affected by the blasts: Edgware, Aldgate and Piccadilly.  (Statisticians have noted that the probability of that being a coincidence are close to zero.)  Power, it turned out, had practice making this announcement.  He had been part of a mock exercise in April 2004 with the same bombing scenario of three subways and a bus that had been featured on a BBC Panorama program.  He had also taken part in joint US/UK London emergency preparedness operations as recently as two months before. (Chossudovsky, 8/8 2005) Power was a veteran of British intelligence until his founding of Visor Consultants in 1995.
Everyone "knew" it was Al Qaeda
By the end of the day, the government claimed that "Islamic extremists" were responsible for four explosions in London that morning. " Prime Minister Tony Blair was "incensed" at the suggestion by the head of the Opposition that an independent investigation might be appropriate.  Since "everyone" knew that the Muslims had done it, it would be an insult to the security services, as well as a waste of time and money.  Besides, one month before, The Inquiries Act became law, giving the Prime Minister full control of all inquiries; a truly independent inquiry would not be possible.
The London explosions — which Scotland Yard claimed it had had no advance notice of — was claimed to have killed 52 commuters and injured 700 — 300 of them seriously.  The death toll from the bus was initially declared to be two but mysteriously increased to "13 or 14″; Ian Blair called it a complicated situation — without further elaboration.  It took several hours for some of the injured to receive help, a possible factor in the death toll that would be investigated at the 2010 Hallett Inquest.  The government had not only rejected any inquiry, they were also busy destroying evidence.  The bombed vehicles were immediately taken off and disposed of — apparently sent out of Britain to be sold as scrap — without any photographs or documentation of the damage.  There were no autopsies of the dead, and no records collected of the survivors' injuries for forensic purposes.
The day after the explosions, Friday July 8th,  Scotland Yard sent off its voluminous "Operation Crevice" files on Omar Khyam and his group, which included information on Khan and Tanweer, to the RCMP in Canada for the Khawaja trial;  not long after that, police removed an electronic monitoring device from Khan's car;   Hasib Hussain's exam results arrived; he had scored high marks in four out of the five exams;
Ÿ  There was a big police operation in Aylesbury, Buckinghamshire, Lindsay's home:
Chief Superintendent Simon Chesterman, the most senior police officer in Bucks, arrived at his office at Aylesbury Police Station [on Friday, July 8th] to be confronted by Scotland Yard's counter terrorism unit. Detectives believed that Lindsay, the Kings Cross bomber who killed 26 people, was, in fact, a fifth bomber, was still alive and posed an immediate threat to public safety. Officers had discovered the car of Germaine Lindsay, who lived in Northern Road, abandoned at Luton train station, where he travelled to London with three other bombers. What followed, said Chief Supt Chesterman, was the biggest police operation he had ever witnessed in 22 years on the force." (Bucks Herald, 2005)
Christophe Chaboud, a French anti-terrorism expert called in to help with the investigation, quickly noted the expertise of the London bombs. He reported that the bombmaker was sophisticated and the explosives high-grade, and specifically not homemade.  That evaluation was shared by other explosives experts and confirmed with the identification of an unusual variant of the military plastic explosive C4 at all four bomb sites.  The remains of timing devices were also found at the subway blast sites, which meant that no one had to die in those explosions.
 Identifying the accused
On Monday, July 11th, 800 detectives gathered to watch 5,000 Closed Circuit TV (CCTV) tapes to see if they could spot something suspicious: people walking in with large bags and walking out — perhaps at another station — without them.  The exercise, which looked like mission impossible, was expected to take a couple of weeks. That night, however, they claimed they were lucky; they spotted four to five men of Asian descent — four with identical backpacks — (similar to those used by the British military) at Luton Station on their way to King's Cross, which they took to be the origin point of the subway bombings.
Police claimed they had a "lucky break" with Hussain's mother's call, which put a name to one of the four men shown in the footage, (which they refused to show to the public.)  Police claimed that they then found the identity cards of three of the men, which they could connect to the various blasts: a Mohammad Sidique Khan at Edgware, a Shezad Tanweer at Aldgate, and Hasib Hussain, on the bus. Police claimed that all were "clean skins" or, unknown to the police. (Scotland Yard was embarrassed when Nicholas Sarkozy, then French Minister of the Interior, publicly reminded them that Khan and Tanweer had been known through their "Operation Crevice".)  After the announcement, police noted that Khan's body was not to be found at the Edgware Road site where he was supposed to have died.  (BBC, 7, 2005) Only his ID, which was subsequently found on the bus and, reportedly also at Aldgate. Tanweer's ID, was not only found at Aldgate, but also on the bus, which exploded almost an hour after he was supposed to have died.  Police did not bother with ID cards of others also found at the sites.
The Piccadilly site's "fourth bomber"
At first, the identity of the fourth bomber was a mystery.  One paper named Ejaz Fiaz as the fourth bomber, but noted that the name had not been confirmed.  Police claimed that the body of the fourth "suicide bomber" had been so "shredded" at the Piccadilly blast that his identity required DNA analysis. The DNA sample was reportedly taken from the parking stub from the car the police had towed on July 7th (J7 Profile: Lindsay)
The next morning, Wed., July 13th,  The Independent published a stunning article that challenged the previous day's DNA claim. "The suicide plot hatched in Yorkshire" quoted Deputy Assistant Commissioner Peter Clarke, head of Scotland Yard's anti-terrorist branch:
"The investigation is moving at great speed. "We are trying to establish the movements of the suspects in the run-up to last week's attack and specifically to establish whether they all died in the explosions." The article noted: "The four young British men, all thought to be of Pakistani origin, are believed to have blown themselves up with rucksack bombs" … [the body of the fourth bomber] "is thought to be among the remains in the wreckage on the Piccadilly line…" (Bennetto, Herbert, 2005) (emphasis added)
On July 12th, police did not appear to have a body to do DNA testing on!  People were wondering why it was taking British police so long to identify the London bombing victims.  While the 190 victims of the Madrid bombings had been identified within 24 hours, it would take almost another week, until July 19th, for police to identify the 52 victims of the London bombings.  Was it because British police could not find bodies they were looking for?
On Tuesday, July 12th, Lindsay's wife Samantha Lewthwaite had called police to report her husband Germaine ("Jamal") missing.  Police searched their home immediately. The next day, on July 14th, police announced that they had Lindsay's ID and he was the fourth bomber. Lewthwaite was incredulous and refused to believe the accusation without DNA proof.  The police identification was stunning because they had been claiming that all of the suspects looked Pakistani; there was no way anyone could mistake the big, black Lindsay for an Asian. What had police been looking at?
After Lindsay's identification was "confirmed", police provided Lewthwaite with "protection," presumably monitoring those who tried to contact her.  They also arrested Naveed Fiaz, Ejaz's brother.  He was held for one week before being released with no charges.
The Fallout from "Homegrown suicide bombers"
The British public was incensed at the news that British-born citizens could have turned on them; one Muslim man was kicked to death soon after that announcement.  The public abuse of Pakistani- British was so ugly that within two months, two thirds of them considered leaving the UK.
Tony Blair, on the other hand, was riding high. The headlines up to July 7th described the political "humiliation" Blair faced from his "anti-terror" (and anti-civil-liberties) legislation.  Civil libertarians had been amassing a public war chest of one million pounds Sterling to fight his new legislation. Suddenly, he found the vast majority of the public behind him.  Buoyed by the polls, he made vicious comments about Islam and described further legislation he would like: criminalizing speech describing why those under occupation might want to kill themselves; criminalizing the word "martyr"; criminalizing "extremism" — which seemed to mean only "anti-Israeli". "The game has changed," Blair declared, and he started to produce legislation that would jettison Britain's obligations under international humanitarian law.
Identifications of the accused "confirmed"
The fast identification of the accused seemed to be confirmed by the police identification of two cars connected to the accused, one in Luton car park reportedly with "home made" explosives in the trunk, the other parked in Leighton Buzzard.  Police had also raided what they claimed was the "bomb factory" — a bathtub filled with what they also claimed was "explosives" in an apartment in Alexandra Grove, Leeds.  While Police Commissioner Ian Blair quickly backed off the identification of the explosives that police claimed they had found in the Luton car and Leeds' bathtub, the story of the London bombs nevertheless changed to "homemade" — bombs which would have left a TATP residue. Despite the fact that TATP residue was not identified, the previous identification of C4 was buried.
The Alexandra Grove apartment with the "bomb factory" bathtub was found to belong to Magdy al-Nashar, an Egyptian who had just received his PhD in biochemistry from Leeds University and was on the list of Leeds' faculty. He had been forced to leave Britain because of a visa problem the previous month, but was trying to return to resume his job. His apartment had been vacant for about a month.  Banner headlines throughout the media claimed that al-Nashar would demonstrate the al Quada link. It fizzled when he was immediately exonerated, and his name was forgotten. While the fingerprints of the accused were identified at their friend al-Nashar's apartment, they were not found on any containers of chemicals or "explosives." (Investigating the terror, 2012)
Police came out with further confirmation of the identity of the accused; they claimed that they had both CCTV footage as well as eyewitness confirmation that the accused caught either the 7:40 a.m. or 7:48 a.m. Luton commuter trains to King's Cross on the morning of July 7th.  People wondered why police refused to show any footage that showed any of the men in London that day. The reason became apparent when commuters claimed that those trains had not been running on schedule (if at all) that morning!  If the men had expected to catch those particular trains, they could not have made it onto the exploding subway cars.  The police refusal to show their footage publicly was becoming increasingly clear: they couldn't have been looking at CCTV footage! And their earlier claim that the CCTV footage only showed suspicious Asians was confirmation of that fact.
Hasib Hussain and the No. 30 bus
Witnesses claimed that the bus explosion seemed to come from under a seat, possibly from a backpack lying on the ground.  The coroner examining the bodies from the No. 30 bus noted that two bodies were particularly badly damaged; either one of them might have been responsible for bringing a bomb.  People remarked that a terrorist trying to inflict maximum damage would have chosen to bomb the front bottom of a bus, not the rear top; this placement did not made sense. When Hasib Hussain was named as the bus bomber, witnesses came forward with descriptions: Hussain was either clean shaven or had stubble; he had a huge bag or a small bag; he was wearing a dark suit or a flashy top; he was either fidgeting with his bag or something exploded when he sat down.  It became clear that the most publicized witness, a Richard Jones, could not have seen Hussain on the bus.
The bus should have had four CCTV cameras operating; police claimed that they had no footage from any of them, so there was no proof that Hussain had been on the bus and there was no indication of what had caused the explosion.
Because the bus explosion came about 50 minutes after the subway explosions, Hussain became separated from Khan, Tanweer and Lindsay.  According to phone records, Hussain tried repeatedly to call the three of them around 9 a.m. — after the explosions –  without success, with the phone system shut down.  He clearly assumed they were all alive and wondered what was going on.  Hussain's actions between 9 a.m. and the No. 30 explosion at 10:47 a.m. should have been picked up by dozens if not hundreds of CCTV cameras.  Although many witnesses claim they saw Hussain at 9 a.m., the July 7th pictures of Hussain appear to have all been  "photo-shopped"– digitally created or altered.  No  one knows what actually happened to Hussain.  (Kollerstrom, pp. 57, 64)
Hasib Hussain's family and friends found the accusation against him unbelievable; his family insists that he will be shown to be innocent when further information comes out.
 The events of July 21st
On Thursday, July 21st, two weeks after the London bombings, Police Commissioner Ian Blair met with Prime Minister Tony Blair to discuss an urgent matter of business. A situation needed to be dealt with.  Police had to be sure that their officers would be fully protected legally from killing what might be described as "suspected suicide bombers." Independent Police Complaints Commission (IPCC) investigators, mandated by law to investigate police killings — had to be blocked from the scene of such a killing.  The meeting went smoothly.
At around noon that day, four North African immigrants tried to blow up three London subways and a bus.  These bombs were laughable duds; they made a popping sound like champagne being opened then started oozing like wet bread dough. They had been made with chapati flour.  The men scattered when they realized that the bombs didn't work.  One donned a burqa and fled to Birmingham. But on that day, all of the CCTVs were working and produced 18,000 hours of footage.  All of the men were quickly picked up with the exception of Hussein Osman, who reached Italy.
Although the official police story was that they had no foreknowledge about the attempted bombings, The Mirror's July 22, 2005 edition showed detailed foreknowledge demonstrated by the British government.  Nafeez Ahmed quotes the article,
"Despite the government's official insistence that it had no prior knowledge of the attacks of 21 July 2005, anonymous British security sources revealed that Scotland Yard had obtained precise advanced warning of replica bomb attacks on the Tube network that would almost certainly be executed on Thursday of that week. . . Indeed, only two hours before the terrorist strikes, Home Secretary Charles Clarke 'warned senior cabinet colleagues the capital could face another terror onslaught' in a confidential briefing. … Most surprisingly, the Home Secretary had specifically 'hinted at fears there could be copycat attacks in the wake of the July 7 atrocities'…. Indeed, police were racing on the morning of the 21 to locate at least one of the bomber suspects, several hours before the detonations … .' At 9:29 a.m. an armed unit raced to Farrington station as they closed in on the suspected bomber — but narrowly missed him.'
The incident indicates the extent of the detail apparently available to the police.  How did they know that a suspect would pass through Farrington?  If they had information of such precision, did it extend to other elements of the plot?'"  (Ahmed, pp. 103,104)
The grooming of the would-be "copycat" bombers
Before Hussein Osman was extradited from Italy, he gave interviews which provided some insights into the operation.  He claimed that he, along with four others were fed for "some weeks"– a steady diet of graphic films that portrayed mutilated Iraqi victims of American and British military actions.  The men were instructed not to tell anyone about these mysterious films, which reportedly came from the banned al Mouhajiroun, a group that many believe was linked to British intelligence.  By July 21, four of the men were prepared to act in unison to protest the atrocities that the US and UK were committing in Iraq. Although Osman claimed that he only intended to scare people and not cause actual damage, at least some of the men did expect to die: Ramzi Mohammed wrote a suicide note to his girlfriend and the mother of his children.
A report by Italian judges authorising Osman's extradition to Britain confirmed that the devices, " which were created with flour, hair lotion, nails, nuts and bolts, and attached to a primitive device with a battery and unidentified powder which could be used as a detonator when attached manually to electrical wires –  contained no chemical explosive material." This description missed a key ingredient: hydrogen peroxide.
The explosive link between the London bombings and the "copycat"
The most interesting part of this story is the recipe for the dud bombs: the only time such a recipe had ever been seen before was the "explosive" found in the Luton car and Leeds' bathtub.  This recipe turned out to a unique use of hydrogen peroxide that explosives experts had never seen before. The discovery that the unique explosive connected to both the July 7th and the July 21st operations was known only to "government scientists" (Casciani,2007) indicates the role of the British government in both operations, and contradicts the British government's claim that laymen concocted this recipe.
The other significant part of the "copycat bombings" was the police cover story of Hussein Osman's gym bag that he left behind.  According to police, they didn't get to examine Osman's gym bag until 4 a.m. the next day, at which time they found a gym membership card belonging to Osman's friend Abdi Omar.  According to some sources, there was no such card in his bag. Also, the two men were members of the same gym club and would not have needed to share cards.  In any case, police claimed that Abdi Omar lived at 21 Scotia Road, and they wanted to stake out his apartment in order to question him about Hussein Osman.
The July 22 stakeout at 21 Scotia Road "for Abdi Omar"
By 6 a.m. the morning of Friday, July 22, several of Britain's most elite intelligence units were operating around 21 Scotia Road. A surveillance unit had a video feed to the Metropolitan Police's Gold Team unit with Designated Service Officer (DSO) Cressida Dick in charge.  While they were supposedly on the lookout for the North African man, Dick activated the tracking units — one on foot, the other by car — when a man described as a "Northern European" white male exited the building around 9:30 am.  The targeted man, who would later be identified as a freelance Brazilian electrician, Jean Charles de Menezes, strolled to a nearby bus stop and took a bus to a subway station.  The subway station was closed "for security reasons", so he called his uncle to tell him he would be delayed, then retraced his steps to get back on the next bus to reach the next subway.  By the time he reached the Stockwell subway station, it had taken him about half an hour.
He might have noticed a police car parked in front of the station; a marksman was awaiting his arrival.  Suspecting nothing, he picked up a free newspaper, showed his identifying "Oyster" subway card at the ticket office and strolled to the subway platform.  The subway car seemed to be parked there, so he made a quick call on his mobile before taking his seat in the car and settling in with his newspaper.  The subway driver had arrived at 10 a.m. to find the light red, so he wasn't moving.  The light remained red until the 10:06 killing.
 The killing of Jean Charles de Menezes
There were about 17 other passengers in the subway car.  One witness, Anna Dunwoodie, noticed a jumpy, frightened-looking man sitting near her.  When what looked like a bunch of rowdies approached their car, he jumped up and pointed de Menezes out to them. Without a word, they surrounded de Menezes, who looked up at them calmly questioningly.  He was suddenly pinned down and the shots started.  The "rowdies" pumped eleven dumdum bullets into de Menezes, with at least five hitting his head. According to an eye witness who had to insist that her testimony be included in the IPCC report, the shots came at about three-second intervals and lasted for 30 seconds.
The other passengers ran for their lives. One of the police killers chased the terrified subway driver into the tunnel, where he ran across live subway wires and the paths of oncoming trains to escape the "terrorists".
Pathologist Dr. Kenneth Shorrock was called to look at de Menezes' body when it was still on the train floor.  He claimed that the police officers at the scene — including the senior investigation officer — lied to him about the circumstances of de Menezes' death (Morgan, Davis, 2008) claiming that de Menezes had been running away from them.  When he looked at the contents of Jean Charles' pockets, only his passport and loose change remained; police had taken De Menezes' cell phone.
There was a sign at the scene of the murder which read: 'Directed by Detective Superintendent Wolfenden not to allow access to the IPCC, authority of commissioner and prime minister." (Percival, 11/2008).  Chief Inspector Stephen Costello claimed that the Prime Minister was consulted over a decision to bar to IPCC from entering Stockwell subway station after the shooting and issued a directive. In fact, the police not only banned the IPCC from the site of the execution, but they also refused to turn over their internal documents, as required by law. (Mitchell, 2007)
The police killers, meanwhile, headed for a lawyer's office to come up with a story that would protect them all.  They had been assured before the operation that whatever happened they would be protected legally. Their story — repeated subsequently under oath by all of them — was that they had called out that they were "police" to de Menezes but that he then reacted in a threatening way which led them to make the decision to kill him. That they had been fitted out with the banned dum dum bullets, used for lethal encounters, was overlooked.
Abdi Omar, the supposed target of the stakeout at 21 Scotia Road, had been out of the UK on business for the past week.  A swat team knew where his wife and children were, however, and paid them a visit later that day, putting the mother-in-law in hospital with a heart attack.  Omar returned some days later and asked police if they wanted to speak with him; they didn't.
Police realized at some point that they had a problem: Abdi Omar had only been wanted for questioning and had not been a suicide bombing suspect.  For their legal protection — their "get out of jail free card" –  they had to have been chasing Hussein Osman, who had made it to Italy. Luckily, their last names both started with "O".  There was disappointingly little notice taken when police changed the name of their supposed target from "Omar " to "Osman".
The evening of the killing, a retired Scotland Yard officer on BBC News challenged the government's claim that the killing had been done by a Scotland Yard officer and there would be no investigation.  Impossible, he said; if the killing had been done by a Yard officer, there would automatically be an investigation. Evidence began to indicate that at least two elite British intelligence units had been involved in the murder, the Special Reconnaissance Regiment (SRR) which specializes in surveillance and "false flag operations" and the newly-formed police marksmen's unit, C019 (or referred to as S019), trained by the elite SAS. The weapons pictured on the agents as well as the manner of the killing pointed to British special forces carrying out the de Menezes' execution.  (Norton-Taylor, 8/2005)
When people heard about the public police killing of a suspected terrorist, they assumed that the victim had to be black and Muslim. A self-proclaimed eyewitness quickly came forward to say that the targeted man was wearing a "puffy jacket with wires hanging out" and had been chased by police into the Stockwell Subway station, a chase that sounded no more than a few minutes.  Police claimed that the CCTV cameras were not operating. Unfortunately for them, this time they were.
There was shock as the news dribbled out that the victim had been a young white man who had been followed by elite units for half an hour, allegedly mistaking him for a North African.  Police tried to smear him: he was an illegal; he looked suspicious. One after another, they turned out to be lies.  A whistleblower released a photo of the dead De Menezes; he had been wearing a light denim jacket — not any "puffy jacket" with wires.  She was quickly fired and harassed. The CCTVs showed him strolling leisurely into the subway; it had been the police leaping over barriers, not de Menezes.  The police version was that an interminable number of miscommunications had occurred leading to the deadly mistake. If one believed that the Gold Team had been as incompetent as they claimed, the person in charge would have faced a career disaster.  Instead, Cressida Dick was promoted to Deputy Assistant Commissioner of the Metropolitan Police; her associate was also rewarded with a promotion. No one was to be held accountable in any way for Jean Charles' murder.
Slowly, over a period of years, the police lies were exposed despite their refusal to give their information to the IPCC.  The truth came out as easily as the pulling of police teeth, painfully with small parts of the story being extracted with the various official inquiries. The most dramatic would be the 2008 inquest into Jean Charles de Menezes' death, the first time witnesses would be heard.
Meanwhile, what had happened to the bodies of the accused?
By August, people started to ask questions about what had happened to the bodies of the accused.  None of the families had been allowed to identify them; they had not even been given the bodies for burial.  Khan's family, suspicious, asked for an independent autopsy to be performed; it was not done.  On August 24th, when the corpses would have been over six weeks old, The Guardian reported that the Metropolitan police claimed that they were holding the bodies of the accused  to reassemble their body parts to analyse their positions on the bombs' detonations.  It would not be until the 2010 Hallett inquest that the shocking details would come out.
Of the accused, only Tanweer and Hussain had family burials.  In both cases, the burials were accompanied by security personnel.
Ÿ  At the end of October 2005, Tanweer's body was taken to Pakistan for interment in a family grave; security personnel accompanied the body to Pakistan and guarded the site for days after the interment.  The family never saw the remains.
Ÿ  Six police oversaw the funeral of Hasib Hussain, "ensuring the service remained private."
The Khan Tape (Sept. 1, 2005)
British newspapers had been slowly coming out with stories that questioned whether the accused men thought they were going to die.  All of the men had round-trip tickets and they had paid for their cars to be parked for the day.  There were no suicide notes and their families all expected them home. And then there was the question of motive: there was none. The men were known to be secular and even apolitical. Khan and Tanweer were both known to be particularly patriotic; all were peace-loving.
Khan's wife Hasina Patel said she had never heard "Sid" criticize the actions of the British government or its role in world events. In excerpts from an interview with Sky news, Patel said  "… I kept thinking that something was wrong, I don't know, that maybe it was a set up, … I didn't even have any inkling towards his views even going in that direction  … I could never have imagined in my wildest dreams, never."  (Sky, 2007)
On September 1st a short video surfaced showing Khan dressed up in red Palestinian-like scarf used as a head bandana.  A crude, hand-woven rug was in the background and he was stabbing the air with a pen, complaining about British crimes towards Muslims.  There was no mention of any action that would be taken. The tape, which included an edited-in clip of Al Qaeda's al Zwahiri, was not shown in its entirety.
It was obvious that at least in some sections, Khan's words did not match his lip movements.  His friends noticed that judging by Khan's appearance, the tape had to have been made in  2004, the year Khan and Tanweer were taped by police.  They also claimed that the tape didn't sound like Khan and was a fraud.
 The government responses
The government claimed that the four accused had worked alone, with Khan as the "ringleader", and that the tape showed that Khan's motive was to martyr himself for Islam. They also claimed that a tape of Tanweer existed.  Their claims that the accused worked alone begged the question of who released the tape of Khan, how they knew of Tanweer's tape and who controlled it.
The following May, two government reports confirmed their official version of the July 7th bombings and recommend a higher security budget.
The Tanweer tape (July 6, 2006)
On July 5, 2006, a U.S. broadcaster with a reputation for security links claimed that a tape of Shezad Tanweer was expected to be shown the next day on Al Jazeera.
On July 6, 2006, the eve of the anniversary of the London bombings, al Jazeera showed part of a video of Tanweer. The shots, also taken in 2004, are strikingly similar to the one released the previous year of "Sid" Khan; Tanweer is wearing the identical Palestinian-like red scarf around his head, with the identical background rug and making the same strange stabbing movements with a pen.  The video includes edited-in clips of the al Qaeda leader al Zwahiri as well as a self-proclaimed American member of al Qaeda, Adam Gadahn. (While Gadahn is also known to the FBI as "Abu Suhayb Al-Amriki, Abu Suhayb, Yihya Majadin Adams and Yayah", he was born Adam Pearlman.) There were also silly shots meant to appear ominous such as a disembodied hand on maps, etc.   Again, words do not match the lip movements.  Shezad Tanweer's family has not publicly commented on it.
Both the Khan and Tanweer tapes were released at politically opportune times for the British government. So while the tapes supposedly show Khan and Tanweer's support for Al Qaeda, and perhaps Palestinians, the tapes' origins and releases both implicate British security services.
 The 2008 De Menezes' inquest
The De Menezes' family had kept up their pressure on the government for an inquest into their son's murder; finally, in September, 2008, the inquest opened.  The purpose of this inquest, presided over by Coroner Sir Michael Wright, was to allow jurors to decide whether or not the police had killed Jean Charles de Menezes lawfully. Previous inquests had established that no one, including DSO Cressida Dick, would be held personally responsible for Jean Charles' death.
Sir Ian Blair, who had been hanging onto his job as Police Commissioner, toughing out troubling challenges to his integrity on this issue, finally quit at the start of that inquiry. He must have figured that the jig would be up when certain information came out — information that included his meeting with Tony Blair to give police legal protection for a killing, police perjury, police manipulation of events around the death and tampering with police records. It would be the first time that eye witnesses to this event were allowed to testify.  Over fifty agents were given identity protection for testifying and the identity-protected killers were not allowed to be either seen or photographed at the site.
Despite the profoundly shocking information that came out at this inquest, Sir Michael Wright did his best to ensure jurors gave the police a favorable ruling. His actions included:
Ÿ  informing jurors that they would only be allowed to return a verdict either of lawful killing or an "open" verdict: they were not permitted to rule against the police;
Ÿ  warning jurors that they were not to attach criminal or civil fault to responsible individuals such as DSO Cressida Dick;
Ÿ  giving the jury secret advice and suggesting that police perjury might have been committed for selfless motives.
The De Menezes' inquest results
The jury returned an "open" verdict, much to the relief of the police.  Given the evidence, they had been prepared for an "unlawful" verdict, despite the Coroner's charge to the jury.  Despite the agents' perjury and admitted destruction of evidence, they will not face charges.
The De Menezes' family finally gave up their fight for justice on November 23, 2009 with a settlement with the Metropolitan police for one hundred thousand pounds plus legal expenses.
The Jean Charles de Menezes inquiry exposed the government betrayal of the public through manipulation of the police, of the justice system and the media:
The media obediently played along as the facts came out.  While they did report the stories that showed that de Menezes had been the real target, that police perjured themselves, and that Tony Blair had apparently played a role, each article ended with the mantra that De Menezes' killing had merely been the result of unfortunate mistakes.  The story that the most elite security teams in Britain claimed that they thought a "North European" white male was a North African after a half hour surveillance was not challenged.
The papers never asked why Jean Charles had been targeted. Could a recent job have related to the July 7th "power surges"? No one knew where he had been working.  The Guardian approached that subject obliquely in December, 2008, noting that de Menezes' friends were "terrified"; they understood that the public killing of their friend was a warning not to talk.
 The 2010 Hallett Inquest into the security services
In May 2010, Lady Justice Hallett called for an inquest into the activities of the British security services the year prior to the July 7th bombings. The inquest, which the security services warned would "encourage terrorists," was held in the fall of 2010; the hearings were public but there was no jury.  The families of 52 of the victims were allowed to take part; the families of the accused were barred from participating, and so unable to challenge any witnesses.  Lady Hallett said she might consider a future inquest to include them. Lady Justice Hallett and QC Hugo Keith controlled the proceedings.
The inquest was expected to answer questions on the timing, the location and the makeup of the bombs; instead, it raised even more questions:
Ÿ  Since the discovery of the "homemade explosive", the government had claimed that the London bombs had been homemade; in fact, the traces of TATP that should have been found if they had been homemade were not identified at the blast sites;
Ÿ  While the government produced some new CCTV evidence, investigators noticed suspicious cuts at key parts of much of it, especially when the accused were meeting other people;
Ÿ  The scope of the missing CCTV evidence was staggering, with none of dozens (if not hundreds!) of CCTV cameras allegedly functioning at any of the affected subway stations until after the bombings were over;
Ÿ  The government's destruction of evidence and lack of documentation made it impossible to resolve discrepancies between the government's claims of damage and witnesses' accounts.
Ÿ  The absence of autopsies and documentation of injury made it difficult to confirm eyewitness accounts that the train explosions originated under the floors.
Ÿ  One investigator noticed that the Metropolitan Police diagrams reconstructing the subway explosions did not match the official Home Office description of those killed and injured. Taking the Liverpool/ Aldgate explosion as an example, he noted that the Met diagram only showed a total of 43 people in the carriage while the Home Office narrative claimed that "the blast killed 8 people, including Tanweer, with 171 injured." According to the police diagram, the two standing on either side of Tanweer survived, one with only minor injuries. The investigator noted that if the blast killed 8 of the 43, that left only 35 potentially- injured in that carriage.  The implication is that the other 136 injured at that site must have been occupants of another three cars in that train with a similar occupancy. "  (Investigating the terror, 2012)
Ÿ Evidence pointed to more than three damaged subway cars; Did the government reduce the number of events to correspond to the number of Muslims that volunteered for this event?
While this inquest did produce stunning information about the death counts and the state of the corpses of some accused, it specifically excluded how police came to identify the accused.
 On Hasib Hussain and the No. 30 bus
Ÿ  The inquest was shown photos which were claimed to be of Hussain's body separated from other bodies and under a blue blanket. No one knew who had identified him, who placed him there, or who put the special blanket on him. Or if his body was, in fact, under it.
Ÿ  Lisa French, a witness seated no further than five seats in front of the explosion, testified that when she was getting off the bus, police discouraged her from helping a "pile" of people, indicating that they were already dead. (Addley, 2011)  Could these have been the extra bodies?
Ÿ  At the 2010 inquest, it was discovered that another Asian youth had been sitting at the back of the top deck at the time of the explosion.
 On Khan and Tanweer
Witnesses testified that the initial death counts at the Edgware and Aldgate sites included only commuters, not the bodies of "suicide bombers". Police added one to each of these tallies later that day so that the accused would be included in the count.  A day or two after the bombings, body parts of the accused would be located at the private, off-limit subway sites.
 Ÿ  "Sid" Khan's remains at Edgware:
Ÿ  A large part of Khan's corpse –without hands, head, or even teeth– was found on 6 am July 8th; police turned over the remains at an unspecified date, identifying it when presented to the Home Office Forensic Science Service as belonging to Mohammed Sidique Khan, with a request to confirm the identification through DNA links his parents. (Police apparently were not aware that Khan's father had married a woman with the same name as Khan's biological mother.)  The identification was not done using DNA known to be Khan's.  (J7 blogspot: Khan)
Ÿ  The Edgware death count confirms what had been published.  Police had identified Khan as a "suicide bomber" on Tuesday, July 12 even though police then acknowledged that Khan's body was missing from the Edgware site. (BBC, 7,2005)
Ÿ  Khan's intact ID papers were apparently planted at Edgware, Aldgate and on the bus.
 Shazad Tanweer's remains at Aldgate:
Ÿ  On Saturday, July 9th, only a 1.8 Kg spinal fragment allegedly belonging to Tanweer was found on the train; the DNA lab work, dated July 13 to 28th, included no indication of how police had already identified the remains as belonging to Tanweer; (J7 blogspot: Tanweer)
Ÿ  Note that Tanweer's identification cards – found at both Aldgate and the No. 30 bus — survived the virtually total disintegration of his body.
The damage to Khan's and Tanweer's bodies was not consistent with the state of the other corpses.  Despite the fact that others – the dead as well as survivors — had been close to the sources of the explosions, the bodies of all other victims had remained basically intact and easily identifiable.  It was ironic that the police had initially implied that the bodies of Khan and Tanweer were easy to identify and did not require the assistance of DNA analysis.  Could the state of their corpses be explained as efforts to hide bullet wounds the men might have sustained at Canary Wharf?
On Germaine/"Jamal" Lindsay
Interestingly, there was reportedly no "life extinct" count at Piccadilly taken on July 7th as there had been at the other sites; there had to have been a count of the dead at some point, why did it not made it to this inquest?
According to the original police story, the identification of Lindsay required DNA analysis. Although his wife understood that this analysis had confirmed Lindsay's participation in the events of July 7th, a BBC article on July 14th, 2005, "Fourth bomber's name disclosed" implied that police might not have had the DNA results that Samantha Lewthwaite thought they did.
The absence of similar DNA information that was provided for Khan and Tanweer appears to be significant, particularly because police admitted that they did not possess Lindsay's body on July 12th (Bennetto, Herbert, 2005); and that police believed that Lindsay survived July 7th (Jones, 2005) and (Bucks Herald, 2005).  Were police marksmen at Canary Wharf looking only for Pakistanis?
 The Hallett verdict and outcomes
In May 2011 the Hallett Inquest determined that 52 of the 56 London deaths had been "unlawful", the fault only of the "bombers" rather than of the hours-long medical response time or a lack of diligence of the security services. Hallett refused to hold any investigation for the families of the accused.
The Hallett Inquiry ultimately demonstrated pervasive government manipulation and/or mistreatment of the evidence.  On August 2, 2011 a legal challenge by victims' families to force the British government to hold a public inquiry into the July 7 attacks was abandoned "acknowledging that the proceedings would likely be unsuccessful."
In 2012-2013, Jamal Lindsay's wife Samantha Lewthwaite, now remarried and the mother of three (the father of her third child, born in 2009, was not identified), is described in the media as a major terrorist living in East Africa and is reportedly hunted –  to be killed on sight — by dozens of MI5 and MI6, the CIA, police from Kenya and detectives from South Africa! This hunt appears to relate to the 7/7 bombings: police claim they found "key chemicals" [sic] related to the London bombings such as "acetone and hydrogen peroxide" at a raid on her home.  Does she possess information that makes such a hunt worth the  cost?
The evidence of responsibility points to the British government
There was a history of government-run terror exercises in London, including ones that closely mirrored the London bombings' scenario;
Ÿ There was extensive evidence of police foreknowledge, including Scotland Yard's warning to the Israeli embassy before the blasts; the police allowed the London bombings to happen;
It was only "government scientists" that knew the recipe of the "unique" hydrogen-peroxide based "explosives" that were in the Luton car, the Leeds bathtub and the "copycat" "bombs;"
Ÿ  The government removed, destroyed and neglected to keep important evidence; evidence shown to the public has been shown to be falsified or tampered with;
Ÿ  The government has refused to hold any independent, public investigation into the bombings;
Ÿ  The government labelling of the London bombings as "suicide bombings" (and the accused, "homegrown suicide bombers") with no evidence that there had been suicide bombs demonstrated the agenda that allowed Tony Blair to then follow through with his "anti-terror" legislation:
As a result of the July 7th London bombings, the British government eliminated traditional civil liberties and expanded its security services.
In 2007, the July 7th Truth Campaign described the post-7/7 state of British freedoms in "Capitalising on Terror":  In less than two years the UK has descended into a police state. Taking photographs of landmarks is now classified as 'terrorist reconnaisance', being caught in possession of a map has been prosecuted as 'having information likely to be useful to a terrorist'. Protesting outside the people's Parliament is now a crime unless the state has first granted permission and you can be arrested for wearing a t-shirt a policeman doesn't like. Your DNA and fingerprints will be taken and stored indefinitely. Everyone from young children to old age pensioners are actively being targeted under anti-terrorist legislation and this legislation is being used to suppress dissent and opposition to the government, its policies and the way it enforces them. Blair has talked of implementing private police forces and police powers have been given to thousands of non-police entities including amongst others traffic wardens, landlords and council officials. …
Recently the Archbishop of York, Dr John Sentamu, suggested that modern day Britain is comparable to Idi Amin's regime in Uganda. Around the same time the leader of Birmingham Central Mosque, Dr Mohammed Naseem, compared life for Muslims in the UK to that of the life of Jews in Nazi Germany. In among the furore that ensued among the liberal intelligentsia, the leader of the Conservative Party, David Cameron, gently reminded everyone that the laws don't just apply to Muslims, or terrorists, the laws apply to everyone. If you are reading this in Britain, that means you. (J7,2007)
Notes:
Addley, Esther.  2011. "7/7 bus bomber jostled passengers with deadly backpack, inquest told" The Guardian. January 12. Retrieved August 25, 2012 at:  http://www.guardian.co.uk/uk/2011/jan/12/77-july-7-bomber-inquest?INTCMP=SRCH
Ahmed, Nafeez Mosaddeq. 2006. The London Bombings, London: Duckworth p103/104/274
BBC, 7/2005. Police release bus bomber images. 14 July, 2005. BBC News. retrieved July 6, 2008 at:
http://news.bbc.co.uk/2/hi/uk_news/4683555.stm
Antagonist. 2005.  London 7/7: Number 30 Bus Explosion – Photos & Questions.  1 September 2005. Anything that defies my sense of reason. , retrieved July 5, 2008 at:
http://antagonise.blogspot.com/2005/09/london-77-number-30-bus-explosion.html
Bennetto, J, Herbert, I, 2005. The suicide bomb plot hatched in Yorkshire. 13 July. The Independent. Retrieved July 9, 2008 at: http://www.independent.co.uk/news/uk/crime/the-suicide-bomb-plot-hatched-in-yorkshire-498616.html
Bucks Herald, The. 2005. Aylesbury was '30 minutes from evacuation'.  Tuesday, 25 October. The Bucks Herald. Retrieved July 28, 2011 at:
http://www.bucksherald.co.uk/news/aylesbury_was_30_minutes_from_evacuation_1_600516
Casbolt, J. A Message of Love to my Asian Brothers and Sisters: The true inside facts about the 7/7 London bombings,  February 18, 2007. Jamescasbolt.  retrieved June 26, 2008 at: http://www.jamescasbolt.com/bombings.htm
Casciani, Dominic, 2007. Was it linked to 7/7?  Wednesday, 11 July 2007. Retrieved at:  http://news.bbc.co.uk/2/hi/uk_news/6249118.stm 21/7
Chossudovsky, Michel. 8/8 2005.  7/7 Mock Terror Drill: What Relationship to the Real Time Terror Attacks? 8 Aug.  Centre for Research on Globalisation. Retrieved June 26, 2008 at:
http://www.globalresearch.ca/index.php?context=viewArticle&code=20050808&articleId=821
Televised interview "Peter Power 7/7 Terror Rehearsal" at: http://www.youtube.com/watch?v=JKvkhe3rqtc
Chossudovsky, 8/1 2005. Chossudovsky, M, London 7/7 Terror Suspect Linked to British Intelligence? August 1, Centre for Research on Globalisation. retrieved July 7, 2008 at: http://www.globalresearch.ca/index.php?context=viewArticle&code=CHO20050801&articleId=782
J7 blogspot Khan. The identification of Mohammed Sidique Khan.:J7: The July 7th Truth Campaign.  Tuesday, November 30, 2010.  retrieved on July 4, 2013 at:
http://77inquests.blogspot.com/2010/11/identification-of-mohammed-sidique-khan.html
J7 blogspot Tanweer. 7/7 Inquests: The Disintegration of Shezad Tanweer. J7: The 7/7 Inquests Blog.  Monday, Nov. 8, 2010. Accessed July 28, 2011 at:  Http://77inquests.blogspot.com/2010/11/77-inquests-disintegration-of-shehzad.html
July 7th Truth Campaign. Capitalising on Terror: Who is Really Destroying our freedoms?  Feb. 25, 2007. Retrieved on July 3, 2012 at: http://julyseventh.co.uk/july-7-article-capitalising-on-terror.html
J7 Profile: Jamal/Germaine Lindsay. J7: The July 7th Truth Campaign, 2006 retrieved July 6, 2008 at:    Http://julyseventh.co.uk/7-7-profile-germaine-lindsay.html
Jones, Sam 2005. Aylesbury house is searched in effort to find associates. Thursday, July 14. The Guardian. Retreived on July 28, 2011 at http://www.guardian.co.uk/uk/2005/jul/14/july7.uksecurity11
Kollerstrom, Nick. 2012. Terror on the Tube. Palm Desert, California. Progressive.
McGrory, D., and Evans, M. 2005. Hunt for the master of explosives. 13 July. The Times. retrieved June 26, 2008  at:  http://www.timesonline.co.uk/article/0,,22989-1692033,00.html
Mitchell, P. Police Chief "Cleared" of De Menezes Killing. February 26th, 2007. Ukwatch. retrieved June 26, 2008 at: http://www.ukwatch.net/article/police_chief_%2526quot%3Bcleared%2526quot%3B_of_de_menezes_killing
Morgan, Tom and Davis, Margaret, 2008. Pathologist given false details over Menezes death, inquest told. November 5. The Independent retrieved Nov. 6, 2008 at: http://www.independent.co.uk/news/uk/crime/pathologist-given-false-details-over-menezes-death-inquest-told-993987.html
Norton-Taylor, R. 2005. New special forces unit tailed Brazilian. August 4. The Guardian retrieved June 26, 2008 at: http://www.guardian.co.uk/uk/2005/aug/04/july7.menezes
N Z Herald, 2005.  'Police shot bombers' reports New Zealander. July 9, 2005. New Zealand Herald. retrieved on July 7, 2008 at  http://www.nzherald.co.nz/section/1/story.cfm?c_id=1&objectid=10334992
Pallister, David 2005. UK-based dissident denies link to website that carried al-Qaida claim. The Guardian. Saturday July 9. Retrieved at July 28 at: http://www.guardian.co.uk/uk/2005/jul/09/july7.uksecurity11
Percival, Jenny and agencies, 11/2008. Orders given to police who shot Jean Charles de Menezes were 'ambiguous' November 5. The Guardian retrieved Nov. 7, 2008 at:  http://www.guardian.co.uk/uk/2008/nov/05/de-menezes-pathologist-inquest
Rook, Katie, 2005. A massive rush of policemen. July 7. The Globe and Mail. Retrieved on July 7, 2008 at: http://www.theglobeandmail.com/servlet/story/RTGAM.20050707.wcanar0707/PPVStory?URL_Article_ID=RTGAM.20050707.wcanar0707&DENIED=1
Sheva, Arutz. 2005. Report: Israel Was Warned Ahead of First Blast.  7 July 2005. Propaganda Matrix.  retrieved July 2, 2013: http://www.propagandamatrix.com/articles/july2005/070705israelwarned.htm
Investigating the terror, 2012. " 7/7: Seven Documents that Prove that the Official Story Cannot be True". http://www.investigatingtheterror.com. June 30 . Retrieved July 4, 2013 at: http://www.investigatingtheterror.com/articles/7_7__seven__documents_that_prove_the_official_story_cannot_be_true.htm
Shortnews, 2005.  'Suicide Bomber Neutralized' in Canary Wharf, London. July 10, 2005. Shortnews. retrieved June 25, 2008 at: http://www.shortnews.com/start.cfm?id=49029
Sky, 2007. Full Text Of July 7 Widow's Interview With Sky: Here is the full transcript of Hasina Patel's interview with Julie Etchingham.  Friday July 27. Sky News.  retrieved April 14, 2009 at http://news.sky.com/skynews/Home/Full-Text-Of-July-7-Widows-Interview-With-Sky/Article/20070741277315
Sparrow, Andrew. 2005.  "New law to stop flow of volunteers to terror camps." Sunday July 16, Daily Telegraph. Retrieved Sept. 10, 2012 at:  http://www.telegraph.co.uk/news/uknews/1494129/New-law-to-stop-flow-of-volunteers-to-terror-camps.html
Woods, R, Leppard, D., Smith, M. 2005. Tangled web that still leaves worrying loose ends: The arrest of Haroon Rashid Aswat sets numerous questions.  July 31. The Sunday Times. retrieved June 26, 2008:  http://www.timesonline.co.uk/tol/news/uk/article549996.ece)
Karin Brothers is a freelance writer who was in England throughout the events related to the London bombings.
Nick Kollerstrom — Terror on the Tube July 3, 2013
Mr Tafazel Mohammed knew the four young alleged 7/7 bombers, chiefly through the two Iqra bookstores, in Beeston and Huddersfield, and was the key figure in getting them to agree to participate in the 'terror drill' – as they supposed.
Together with Naveed Fiaz he managed and ran the Iqra Bookstore in Beeston, frequented by Mohammed Siddique Khan, Hasib Hussein and Schezad Tanweer. He had the senior role, being both a secretary and trustee of that bookshop. And yet after the bombing of London – its worst attack since the Blitz – when Naveed Fiaz was arrested  and put into solitary confinement in Paddington Green police station for twenty days, after the door of the Iqra bookshop was literally battered down by the police forcing an entry – TFM went untouched. Not only has he never been arrested or charged with anything, but he has been heavily rewarded and promoted.
While Germaine Lindsay was living in Huddersfield, prior to moving to Aylesbury, he had lived in a flat above the Iqra Bookshop there. It seems  to have been that bookshop, possibly in its two branches in Leeds and Huddersfield, whereby the Four young men got to know each other.* The army-trained Martin 'Abdulla' McDaid also worked in that Iqra bookshop: knowing what we now know about the intelligence services' false-flag template, we are compelled to harbour grave suspicions regarding his role in the events prior to 7/7.  Mohammed Siddique Khan and Naveed Fiaz had been regular companions for years. The bookstore was a registered charity and had been funded by grants obtained from the nearby Hamara Healthy Living Centre. Again Khan had a key role there by inviting the MP son of Tony Benn to come and open it: having himself earlier been invited up to the House of commons by that MP.
Tafazel Mohammed (TFM) knew the MI6 agent Haroon Rashid Aswat, who now and then gets billed as the 'mastermind' of the London bombings. The latter led to headlines such as London Bombings Mastermind is M16 Asset.' I believe it is very likely that these two had a key role in organising the four patsies, including ensuring that the four did not gossip about the forthcoming event being organised. On the 'dry run' on 28 June (where Hasib Hussein was not involved) they would have checked up that Tanweer and Khan did not gossip about the event afterwards. Then when Khan suddenly and unexpectedly pulled out on July 6th owing to his wife going into labour-pains, they would have had to make sure that the others went through with the plan without Khan.
The Reward
'Police pay Muslim with links to 7/7 leader to teach them how to fight terror– Daily Mail, 8.5.11
TFM received more than £80,000 of taxpayers' money to lecture Scotland Yard counter-terrorism officers, council workers and youth leaders on how best to 'engage' with Muslims. Families of 7/7 victims reacted with disbelief at Mr Mohammad's lucrative consultancy work. Patrick Mercer MP, a former Conservative security spokesman, accused the police of 'gross incompetence' for failing to carry out checks. 'How someone who has been the subject of surveillance by MI5 for alleged extremism can end up teaching counter-terrorism officers beggars belief,' he added.
Oh no it doesn't, it's quite straightforward. He has performed valuable work for the State and has to be rewarded. Top agents like Peter Power<http://www.thetruthseeker.co.uk/?p=20654&gt; and Tafazel Mohammed should of course have been arrested and questioned – but they cannot be, they are immune.
The 7/7 Inquest described TFM as a suspected 'terrorist sympathiser' who was twice placed under surveillance by MI5. On the first of these occasions, "The inquest heardthat Mr Mohammad was being watched by MI5 and West Yorkshire Police in 2001 when he attended a training camp in the Lake District that was led by Martin McDaid, a former Royal Marine and convert to Islam who was a well-known extremist in the Leeds area." This 'well-known extremist' ended up co-managing the Iqra Bookstore!
The second occasion when TFM was placed under surveillance by MI5 is of equal interest: this was after the 7/7 event, for several years, i.e presumably while he was teaching Scotland Yard how to 'fight terror.' That surveillance I suggest was to make sure he was not inclined to tell any stories.
How to 'fight terror':
Here is TFM teaching a class how to 'fight terror'. He was paid almost £70,000 by the Department for Education for his work with the National Council for Voluntary Youth Services. The Metropolitan Police admitted that it failed to vet Mr Mohammad before sending about 20 officers on a course run by his consultancy, Muslim Youth Skills, in June of 2010.
The Jewish Chronicle ran a shocked headline on all of this, that TFM 'was a trustee of the jihadist bookshop Iqra in Beeston, Leeds, which acted as a hub for extremists' – and ithad to apologise! Now, that is influence….
False-flag terror is an act that increases funding for the National Security State. For that reason, the main perps always walk away scott-free and receive promotion.
*  There are differing accounts on this matter. The Telegraph's view was, "About two years ago, Lindsay and his pregnant wife left Huddersfield and moved to Bradford. He became a regular at the Hamara youth centre in Leeds, where he was befriended by the three other young Muslims." The Hamara Youth Centre in Beeston was near to the Iqra bookshop.
Even before the terrorist attacks of September 11, a team of Special Branch detectives had spotted Mohammed Sidique Khan exercising on a hillside with a number of other Islamic radicals.
Officials said that Tamerlan Tsarnaev had been added to the Terrorist Identities Datamart Environment (Tide) at the request of the CIA
Tamerlan Tsarnaev travelled to Russia in 2012 for a lengthy trip to the Russian republic of Dagestan
One of the Boston bomb suspects was added to a terrorism database 18 months ago at the request of the CIA, officials have told US media.
It was 1993, the 30th anniversary of the Kennedy assassination, when FRONTLINE first aired its documentary, "Who Was Lee Harvey Oswald?" In that program FRONTLINE concluded, "What now seems certain is that the CIA is still covering up its contact with Lee Harvey Oswald."
In this legendary film documentary about the John F. Kennedy assassination, Mark Lane interviews witnesses to the Kennedy assassination and exposes serious flaws in the conclusions made by the Warren Commission.
Khalid Sheikh Mohammed was allowed to design a vacuum cleaner while in prison, the CIA says. Photo / AP
Confined to the basement of a CIA secret prison in Romania about a decade ago, Khalid Sheikh Mohammed, the admitted mastermind of the 9/11 terrorist attacks, asked his jailers whether he could embark on an unusual project: Would the spy agency allow Mohammed, who had earned his bachelor's in mechanical engineering, to design a vacuum cleaner?
The agency officer in charge of the prison called CIA headquarters and a manager approved the request, a former senior CIA official said.
Mohammed had endured the most brutal of the CIA's harsh interrogation methods and had confessed to a career of atrocities. But the agency had no long-term plan for him. Someday, he might prove useful again. Perhaps, he'd even stand trial one day.
And for that, he'd need to be sane.
"We didn't want them to go nuts," the former senior CIA official said, one of several who spoke on condition of anonymity because they were not authorised to talk about the now-shuttered CIA prisons or Mohammed's interest in vacuums.
So, using schematics from the internet as his guide, Mohammed began re-engineering one of the most mundane of household appliances.
That the CIA may be in possession of the world's most highly classified vacuum cleaner blueprints is but one peculiar, lasting byproduct of the controversial US detention and interrogation program.
By the CIA's own account, the program's methods were "designed to psychologically 'dislocate'" people. But once interrogations stopped, the agency had to try to undo the psychological damage inflicted on the detainees.
In Romania, the prison provided books for detainees to read. Mohammed, former officials said, enjoyed the Harry Potter series. The CIA apparently succeeded in keeping him sane. He appears to be in good health, according to military records.
Others haven't fared as well. Accused al-Qaeda terrorists Ramzi Binalshibh and Abd al-Nashiri, who were also locked up in Poland and Romania with Mohammed, have had mental issues. Al-Nashiri suffers from depression and post-traumatic stress disorder. Binalshibh is being treated for schizophrenia with a slew of anti-psychotic medications.
"Any type of prolonged isolation in custody – much less the settings described in the press – have been known to have a severe impact on the mental condition of the detainee," said Thomas Durkin, Binalshibh's former civilian lawyer. Durkin declined to discuss Binalshibh's case.
Mohammed was subjected to harsh interrogations in Poland. Agency officers and contractors forced him to stay awake for 180 hours, according to a CIA inspector general's report. He also underwent 183 instances of waterboarding, or simulated drowning.
After the CIA prison in Poland was closed in September 2003, Mohammed was moved to Bucharest, to a black site code-named "Britelite." Soon the CIA was trying to find ways to entertain Mohammed as his intelligence value diminished.
The prison had a debriefing room, where Mohammed, who saw himself as something of a professor, held "office hours," as he told CIA officers. While chained to the floor, Mohammed would lecture the CIA officers on his path to jihad, his childhood and family. Tea and cookies were served.
Along with the other five detainees at the prison in Bucharest, Mohammed was given assignments about his knowledge of al-Qaeda, or "homework," as CIA officers called it.
He was given Snickers candy bars as rewards for his studiousness.
Though Mohammed enjoyed the Harry Potter books, they were a source of frustration for the CIA officers at the prison. For security reasons, after a prisoner finished a book, they tediously checked every page to ensure detainees weren't passing messages.
They once caught detainees trying to hide a message in a book warning one another not to talk about Osama bin Laden's courier. The courier would later lead the CIA to bin Laden's compound in Pakistan, where US Navy Seals killed him in 2011.
Mohammed graduated from North Carolina A&T State University with a degree in mechanical engineering in 1986. It's not clear whether Mohammed was interested in designing a better vacuum or had ulterior motives. He might have intended to use the plans to conceal secret information or trick his jailers.
In Graham Greene's spy thriller Our Man in Havana, a vacuum salesman in Cuba agrees to work for MI6, the British spy service. He dupes the British into believing his vacuum designs are military installations. The AP was unable to determine whether Mohammed ever read the famous novel.
It remains a mystery how far Mohammed got with his designs or whether the plans still exist. The secret CIA prison in Romania was shuttered in early 2006 and Mohammed was transferred later that year to Guantanamo Bay Naval Base prison, where he remains. It's unlikely he was able to take his appliance plans to Cuba.
Mohammed's military lawyer, Army Capt. Jason Wright, said he was prohibited from discussing his client's interest in vacuums.
"It sounds ridiculous, but answering this question, or confirming or denying the very existence of a vacuum cleaner design, a Swiffer design, or even a design for a better hand towel would apparently expose the US government and its citizens to exceptionally grave danger," Wright said.
But Wright added that he often discussed "modern technological innovations" and the "scientific wonders" of the Quran with Mohammed. He called Mohammed "exceptionally intelligent."
"If he had access to educational programs in Guantanamo Bay, such as distance learning programs, I am confident that in addition to furthering his Islamic studies, he could obtain a Ph.D. in mechanical engineering, and very likely patent inventions," Wright said.
The CIA won't discuss the Mohammed's vacuum plans, either. The AP asked the CIA for copies of the vacuum designs or any government records about them under the Freedom of Information Act.
The CIA responded in a letter to the AP that the records, "should they exist," would be considered operational files of the CIA – among its most highly classified category of government files – and therefore exempt from ever being released to the public.
Victor Rothschild
Lord Victor Rothschild was a key member of the secret society known as the 
Cambridge Apostles.
The Cambridge Apostles was founded in 1820 by twelve right-wing Christian evangelical students under the name The Cambridge Conversazione Society.
The Cambridge Apostles enjoyed 'homoeroticism' and 'Platonic love'.
Famous members of the Apostles have included: 
Erasmus Darwin (brother of Charles Darwin),
George Lockhart Rives (US Assistant Secretary of State and planner of the New York subway),
A. J. Balfour (UK Prime Minister who gives his name to the Balfour Declaration), 
Bertrand Russell (philosopher),
"The Llewellyn Davies family figured in …. 
G.E. Moore and the Cambridge Apostles
, because two of the brothers, Crompton and Theodore (Llewellyn Davies) were Apostles, handsome, clever fellows who were close friends of Moore (and of Bertrand Russell)."
www.artsjournal.com
…
Eddie Marsh (private secretary to Winston Churchill),
John Maynard Keynes (economist),
James Strachey (editor and translator of Sigmund Freud),
Ludwig Wittgenstein (philosopher),
Victor Rothschild (financier and spy),
Anthony Blunt (spy),
Guy Burgess (spy), 
Guy Liddell (spy)
and Noel Annan (spy).

In 1940 Rothschild (above) suggested that Anthony Blunt should be invited to join the secret service. He also rented a house to his friend Guy Burgess. Rothschild worked with Kim Philby at the MI6 offices established at the Rothschild family mansion in Paris. (www.spartacus.schoolnet.co.uk/SSrothschild.htm)
Between 1979 and 1982, several Apostles were exposed as having belonged to a spy ring, reportedly run by Lord Victor Rothschild, who allegedly gave away nuclear secrets to Israel.
The spy ring included Kim Philby, who almost became head of MI6, Guy Burgess, an MI6 officer and secretary to the Deputy Foreign Minister, Donald Maclean, a UK diplomat and KGB colonel, Anthony Blunt, an MI5 officer and art adviser to the Queen,Others said to be involved in the spy ring include 
John Cairncross
,
Michael Whitney Straight
 and 
Guy Liddell
.
Author Richard Deacon wrote: "it was evidence of how the homosexual mafia can operate and how from the earliest times it has tended to be a crypto-protection society in that the bond of friendship has been used to cover up all manner of questionable activities and sometimes even to protect members from being prosecuted."The Apostles tended to be gay.
Among the gayest apostles were Tennyson (the poet), William Cory (who reportedly had an affair with the future Prime Minister Earl of Rosebery), E. M. Forster, John Maynard Keynes, Ludwig Wittgenstein, Lytton Strachey, Rupert Brooke, Guy Burgess and Anthony Blunt.Julie Anne Taddeo wrote that the Apostles: "Despite the criminalization of homosexuality … continued to invoke Dorianism, read Walt Whitman's poetry, and engage in a cult of boy worship."
(Cambridge Apostles by Nikolai Endres)
Victor Rothschild
It's not Zionists versus fascists.
It's the feudal elite and their mafias versus the rest.
"Lord Victor Rothschild … made Churchill's decisions, including the bombing of the food trains into the concentration camps, and the continued strafing of the inmates.
"Rothschild is on record as saying;
"'There will be no room in the new country for shnorrers' (poor Jews) 
"He only wanted the rich powerful and influential for the new land, the rest were to be sacrificed."
The Truth Seeker – The Biggest Secret of World War II
Blade on the Feather (1980) by Dennis Potter is based on a John Le Carré spy thriller.
It was broadcast eleven months after Sir Anthony Blunt was exposed as the 'fourth man' in 'Rothschild's Cambridge Spy Ring'.
In Blade on the Feather, the character of Professor Jason Cavendish, a former British spy, is based partly on Kim Philby, the spy who trained James Jesus Angleton.