Nwo Report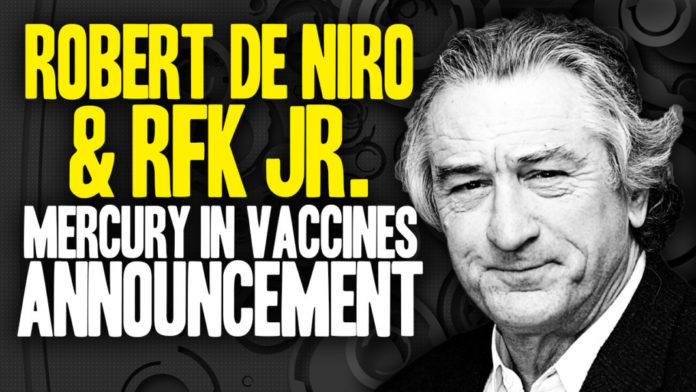 A challenge has been set to the international community, specifically journalists, to live up to the true nature of their occupation and put their investigative talents to the test. For the lucky one to win the Challenge set by actor Robert De Niro and Robert F. Kennedy Jr., 100,000 USD will be rewarded.
On first glance, it doesn't seem a difficult task. After all, the 100K Challenge is prompting anyone to find just one peer-reviewed, scientifically-based research study that documents and proves that the mercury-based preservative thimerosal is safe for use in vaccines.
If you can find this documentation, then you will receive your reward.
The 100 K Challenge is not an anti-vaxxer campaign. In fact, it's the direct opposite. Both De Niro and Kennedy Jr are pro-vaccination parents who have had their children vaccinated according to the prescribed schedule. Robert F Kennedy, who has been labelled as an anti-vaxxer…
View original post 682 more words